Colorado Threatened by Megadrought
Western States Threatened by Megadrought
Impacted by drought, climate change and overuse, new US government projections show that a major reservoir on the Colorado River could sink to unsurpassed low levels later this year, potentially causing significant water cutbacks in some states as early as next year. (Bureau of Reclamation)
The projections that were released show that the largest reservoir in the country, Lake Mead, could fall later this year to its lowest levels since it was filled in the 1930s. The USBR will release its next major study in August of this year. If the study projects water levels in the lake will be below the critical threshold of 1,075 feet on January 1, 2022, some users would begin to see their water deliveries cut significantly next year. (
USBR
)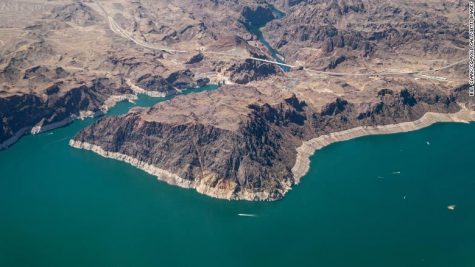 Lake Mead is only at 38% capacity today, and Lake Powell, the river's second-largest reservoir, is just 35% full, according to an April water supply report.
The reservoirs along the Colorado River were constructed to serve as a buffer to store excess water and ensure a reliable supply even in times of drought. But experts say that due to the change in climate and a 20-year drought, there is now more water being taken out of the river system than flowing into it, resulting in the water levels of these key reservoirs to drop.
In a joint statement on Thursday, the Arizona Department of Water Resources and the CAP acknowledged the new projections and looming cuts, but said the state is prepared. (
AZWaterNews
)
"The study, while significant, is not a surprise," the statement quotes. "We are prepared for these conditions, thanks in large part to Arizona's unique collaborative efforts among water leaders including tribes, cities, agriculture, industry and environmental organizations that developed innovative conservation and mitigation programs as part of the implementation of the Drought Contingency Plan."
This extreme projection, if occurs, will put an extreme hurting on farmers in the western states. Many farmers in the western states rely on these reservoirs in the Colorado river to supply them with water for their crops and livestock, and with restrictions placed on the water, it will be increasingly difficult for the farmers to meet the demand for water placed on them by their crops or animals. In the long run this would lead to the farmers also not being able to keep up on the demand placed on them by markets and consumers, causing the prices for meat and vegetables to increase.