Prince Philip's Death and What Happens Now
His Death, Funeral, and England's Future
The late Prince Philip, Duke of Edinburgh and husband of Queen Elizabeth II, died on April 9, 2021, at the age of ninety-nine. Due to pre-existing heart conditions, Prince Philip had a heart operation, which his death shortly followed. The Palace released a statement in which they disclosed that Prince Philip died peacefully at Windsor Castle, though they did not release what caused his passing.
The Duke of Edinburgh was born as the Prince of Greece and Denmark. But in 1947 he renounced his claim to both thrones and became a British citizen, according to Britannica. Later that year, he married the then Princess Elizabeth. "On the eve of his wedding, he was designated a royal highness and was created a Knight of the Garter, Baron Greenwich, Earl of Merioneth, and Duke of Edinburgh," but he would never be given the title of king.
Though he was never given the title of king, he was a consort to Queen Elizabeth II. Prince Philip was consort for the longest period of time out of anyone. He was married to Queen Elizabeth II to seventy-three years, and was none to be the utmost loyal to her.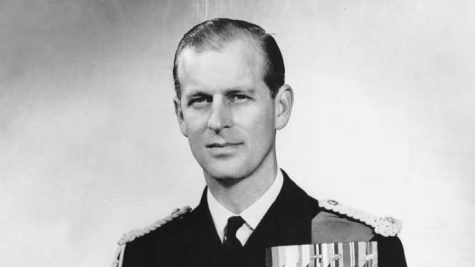 On April 17, 2021, Prince Philip's funeral commenced. According to BBC, "[d]ue to coronavirus restrictions, the public were asked to stay away and only 30 people could attend." The royal family adhered to COVID-19 guidelines strictly. The Queen herself sat alone because the late Prince Philip and herself spent the past year in their own bubble with a few other family members, therefore making her not eligible to join her other family members, reported CNN.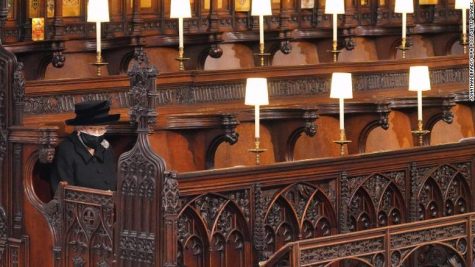 Due to this being a small gathering, because of the coronavirus guidelines, many other important figures were unable to attend the service. One of these members being the Prime Minister, who, in lieu of attending, held a moment of silence at his doorway as the service commenced. Another member was Meghan Markle, Prince Harry's wife, who was unable to attend due to her pregnant state. Because she wished to be there, she sent a specially made wreath and handwritten card and watched the service live, stated CNN.
Though it was a melancholy day for Britain, an important moment surfaced. Philip's grandsons, Prince William and Prince Harry, walked together behind Prince Philip, reuniting for the first time since the scandal that broke out in March. 
After the death of Prince Philip, many have asked the question: what will the monarchy look like now? 
At the moment, the Palace and Royals have not put anything out about any changes but there are some that are clear to come. After Prince Harry and Meaghan's resignation and Prince Philip's death, there are even fewer royals working than before. With this dent, the workload is now greater on the current active royals, according to the New York Times.
The Queen is said to have gone back to work since Prince Philip's death. The New York Times says that "she is never going to return to the hectic schedule of meetings, receptions and garden parties that she plowed through for decades. She may come to Buckingham Palace only two days a week for meetings, these people said, preferring to stay at Windsor Castle, where she and Philip quarantined during the pandemic." 
The New York Times also says that the Queen has conducted many conferences over video calls since the beginning of the pandemic and is likely to continue this way.