First Korean to win Oscar for Best Supporting Actress
Minari's Yuh-jung Youn wins acting Oscar
Youn Yuh-jung, a South Korean actor has recently become the first Korean actor to win an Academy Award. On Sunday, April 25 Ms. Youn won the Oscar for best-supporting actress for her performance in the 2021 drama film Minari.
"I feel like I'm an Olympian just competing for my country," Ms. Youn said in a Morning Edition interview earlier this month. In the film Minari, she plays Soon-ja, the recently arrived grandmother of a Korean-American boy who disdains his elderly relative when she arrives in rural Arkansas, where the family has recently relocated. In this interview, she also said that her performance in Minari paid spiritual homage to her own great-grandmother, who survived near-famine conditions after the Korean War. "I really understood this script deeply," she said. "It connected me. The script was very authentic and very real to me and very genuine story to me. It was very touching."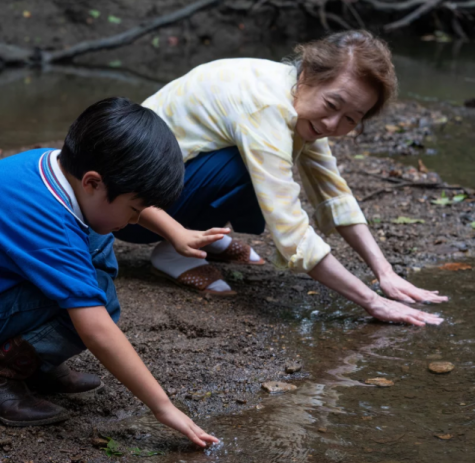 In her acceptance speech, Ms. Youn talked about how she used to watch the Oscars in South Korea, and that it was a surreal experience to be at the ceremony. "Me, being here by myself, I cannot believe I'm here … let me pull myself together," she said, before thanking the Academy (CNN).
She explained how frequently her name has been mispronounced throughout her travels and said, "tonight you are all forgiven." She also acknowledged her fellow nominees in the category, Amanda Seyfried, Olivia Colman, Maria Bakalova, and Glenn Close, who Ms. Youn said she has long admired. "I don't believe in competition," Ms. Youn said.
Although the film has been popular in the U.S., in South Korea fewer than a million people watched it in 54 days of screening across the country according to the New York Times. Even though the movie was not a big hit in South Korea, the morning after the Oscars the South Korean media sent out news flashes when Ms. Youn won her Oscar. Cable channels announced plans to screen her previous films, and many took to social media to congratulate her.
"Her performance brilliantly helped us relive the memories of our own mothers and grandmothers," President Moon Jae-in said in a statement, referring to Ms. Youn's character in the film (NYT).
Vulture senior writer E. Alex Jung, discussed the film recently on NPR's Pop Culture Happy Hour podcast, saying, "She is the one who really sees him, I think. She is the one who actually takes to the environment the best, I would say. She explores it. She is excited by it, and then she finds a place to grow something, which is this plant, minari, which is what the movie is named after that she knows can thrive here. And that's obviously how she sees her grandson. And that's something his parents can't really see." Jung described the actress as "an absolute legend in Korean cinema." 
According to the New York Times, for most of her career, Ms. Youn had early success in films such as 1971's "Woman of Fire," but left acting to marry Jo Young-nam, one of South Korea's best-known singers. In the 1970s, she followed him to the United States, where Mr. Jo tried on a career as a gospel singer. The marriage ended in divorce in the 1980s.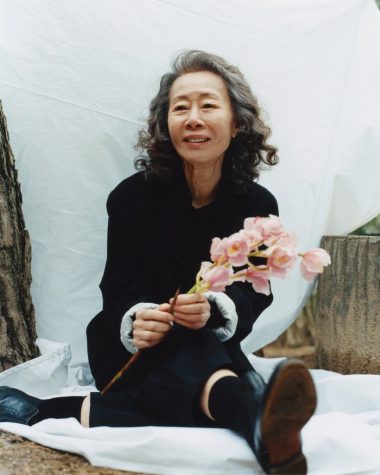 She returned to Seoul to pick up acting again at age 38. South Korean society at the time still held deep prejudices against women who were divorced, forcing her to scrape by. With two sons to raise, she said she "never had the luxury of actresses who have wealthy husbands and can pick and choose movie roles," (NYT).
"I did my work for survival and to put food on the table," she told a South Korean television station in 2009, according to NYT. "An actress can do her best work when she is most starved for cash. When you are hungry, you put your desperate best into your work."
On Sunday night during the award ceremony, Ms. Youn said her true inspiration was her two children. "I'd like to thank my two boys who made me go out and work," she said while holding her statuette. "This is the result because mommy worked so hard."