Jaime Spears is Stepping Down
Jamie Spears is stepping down as Conservator of Britney Spears: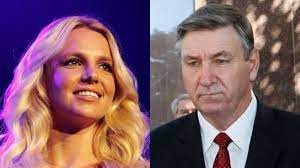 After months of public pressure from fans, Jamie Spears is stepping down as Britney Spears' Conservator. The announcement was made on August 12th, according to a court filing obtained by CNN. 
The document states that "there are, in fact, no actual grounds for suspending or removing Mr. Spears as the Conservator of the estate. It's highly debatable whether a change in conservator at this time would be in the best interest for Ms. Spears."
The move comes days after Judge Brenna Penny denied a petition filed by Ms. Spears' lawyer, Mathew Rosengart, who attempted to move a hearing about the case to a sooner date, to remove her father from Conservatorship as soon as possible. 
Mr. Spears became sole Conservator in 2019 after attorney Andrew Wallet resigned from the co-Conservatorship. He has remained conservator of her estate, managing all her finances and making a large amount of her annual multi-million dollar earnings, given that Spears has continued to record music and perform regularly, while under conservatorship.
According to CBS, in June 2021, Britney broke her silence on the conservatorship in a court appearance, calling the arrangement abusive and saying that doesn't feel like she "can live a full life." She claimed that she was forced to work 70 hour weeks and was not allowed to leave her house. She was also forced to take medication when she refused to resume her residence in Las Vegas in 2019. Legal experts for Variety have said that removing Mr. Spears would be a lengthy process, as Ms. Spears would have to undergo a proper medical evaluation.  The fight for freedom has been long and hard,  but this is a major win for Brittney.