"No Way Home" for Spider-Man
Spider-Man No Way Home, Will Come Out Dec 17th, 2021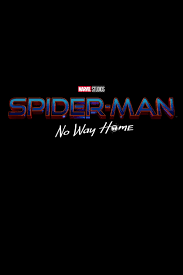 Phase four of Marvel studio's releases will continue with Spider Man: No Way Home; the trailer was released on August 23, 2021.  Zanda, Tom Holland, and Jacob Batalon will  reprise their roles as MJ, Peter Parker/Spider-Man, and Ned. The movie will be released on December 17th, 2021. 
If you have not yet seen the trailer, the link is below.
Sony Pictures Entertainment
According to Techradar, the plot of No Way Home will pick up where Spider-Man:Far From Home left off. Peter is now outed as Spider-Man and has to balance Highschool and superhero work. Now dating MJ, Peter and co are constantly watched by classmates and civilians. This is all very overwhelming, and Peter decides he wants to turn back time to before everyone knew his secret identity; so, Peter goes to Dr. Strange, played by Benedict Cumberbatch, for help. Dr. Strange performs a spell that breaks the multiverse, bringing old Spider-Man villains into the MCU.
According to IMDB, the confirmed villains in this movie are Elektrode and Doc Octopus. There are additional hints in the trailer that Sandman and Green Goblin might also be in the movie, based on a sand-looking creature and a laugh, but there is no mention of them on the cast list yet. Elektrode will be played by Jamie Foxx, who played Elektrode in The Amazing Spider-Man 2 and fought Andrew Garfield's Spider-Man.  Doc Octopus appeared in Sam Raimi's Spider-Man 2, in which he fought Tobey Maguire's Spider-Man. Both Tobey and Garfield have said that they will not appear in the new No Way Home, but there is still hope by die-hard fans.
According to Box Office Mojo, The Amazing Spider-Man 2 made seven hundred and fifty seven million dollars worldwide, while Spider-Man Far From Home  made over one billion dollars worldwide.