Zodiac Killer Identify Discovered After 51 Years
An Independent Group has Revealed the Identity of the Zodiac Killer
A group of independent investigators came forward on October 6, stating that they had solved the identity of the Zodiac Killer. Law enforcement agencies said they are still investigating the case. The Zodiac Killer is the "name" of a serial killer in Northern California, who claimed to kill 5 people and injure 2, though it's possible that he killed more people than that. He started killing in 1968, stopping in 1969, although his stopping date is unclear. Sources say that he could have killed up to 37 people across California and possibly Nevada.
The Case Breakers, the independent group in question, said they identified the man they believe to be the Zodiac Killer. They used new physical and forensic evidence, along with eyewitness accounts, according to CNN. The Case Breakers are a group of 40 former law enforcement investigators. The group stated that they have filed affidavits and they have decades of pictures from the man's darkroom. They name the mystery man in the press release, stating that they believed he passed away in 2018. The identity of the man is Gary Francis Poste.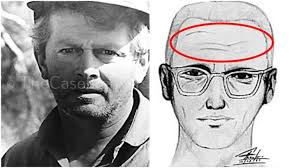 In response to these claims, the SFPD, otherwise known as the San Francisco Police Department, said the investigation is still open. The FBI didn't acknowledge the claims, saying that the investigation is still open as well. The Case Breakers said that they also think the man is responsible for the 1966 murder of Cheri Jo Bates in Riverside County, California. Bates was found dead in an alleyway at the Riverside City College campus after her father had phoned police to report her missing. The following year, local authorities got a handwritten letter that led investigators to conclude that the killing could potentially be linked to the Zodiac Killer.
The police department said in a statement, "The author never admitted that he was the Zodiac Killer or the killer of Bates and that he was just looking for attention." According to Fox News, investigators later confirmed that the author wasn't involved in the Bates murder and the Zodiac Killer was never linked to the crime. The Zodiac Killer originally gained notoriety by writing letters to the police and local media organizations, talking of the killings, all the way up to 1974. He wrote letters in code and included bloody bits of clothing as "proof" of his actions.
Although the identity of the killer has been discovered, there are still many questions left unanswered. For example, why did Poste kill these people? Why did he stop? What is his true body count? How did he get away for so many years? These questions, and many more, are left for detectives to try and solve.