NFL Championship is up for Grabs
No Team Looks Dominant So Any Team Can Compete For The Championship
Going into this 21-22 season, there were teams that football fans that expected to compete for a championship, presumably teams like the Kansas City Chiefs, Tampa Bay Buccaneers, Buffalo Bills, or the Green Bay Packers. Or the underrated teams like the Los Angeles Rams, Seattle Seahawks, and Dallas Cowboys. Now we're through week 6 of the season, with some teams who aren't playing up to expectations, and some teams who are exceeding expectations, no one is quite sure as to who is the clear front runner to win.
First in the AFC (American Football Conference):
With the addition of WR Julio Jones to the Tennessee Titans, everyone expected the Titans to blow their division and conference out the water. But with their defensive struggles, they haven't been anywhere near dominant. No one expected for the Cincinnati Bengals to be relevant in the AFC North, but with their underrated defensive and the offense continuing to click, they are now ahead of the Cleveland Browns, a team whom fans thought were going to be at the top of their division, and the Pittsburg Steelers. The Kansas City Chiefs were clear Super Bowl favorites heading into the season. But star QB Patrick Mahomes throwing picks left and right, and the defense allowing 30+ points almost every game, they are now at the complete bottom of their division. The Los Angeles Chargers as well as The Las Vegas Raiders look pretty good and exceed expectations, sitting at 4-2 each.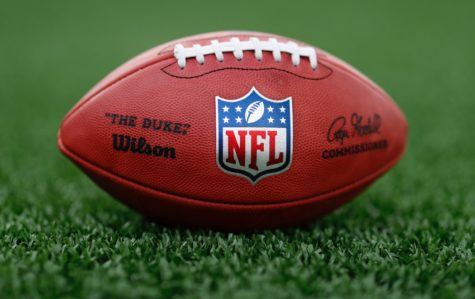 Now the NFC (National Football Conference):
The Arizona Cardinals extremely exceeded expectations, being the only undefeated team remaining in the entire NFL. The Dallas Cowboys are looking like one of the Super Bowl contenders, sitting at 5-1. Their defense looks amazing and the offense is clicking now since QB Dak Prescott has come back from his season-ending ankle injury last year. The defending champs Tampa Bay Buccaneers are doing good, but aren't looking as dominant as people expected them to. With the addition of QB Matthew Stafford and arguably the best defense in the NFL, the Los Angeles Rams are looking to be one of the favorites to win the NFC.
With all that being said, no team looks extremely dominant right now. For all we know, the team expected to win could not be doing well, for example, the Chiefs could flip the switch in the second half of this season and look back to being Super Bowl Favorites. Or rather, a team like the Titans or Browns, it is still too early to tell. This is why the NFL at the moment is "wide open," (all information provided in this article can be found as the season progresses at nfl.com).