Haitian Gang Kidnaps Missionaries
A Haitian Gang has Kidnapped 17 Missionaries; FBI Investiages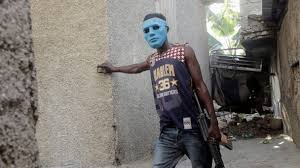 A Hatian gang became the center of attention on October 17, as officials began their attempt in liberating 17 missionaries who were kidnapped October 16. The group is particularly known for mass kidnappings and holding a ransom on religious groups. The gang had kidnapped the group in Ganthier, a community that lies east of the capital of Port-au-Prince. The gang has also been blamed for kidnapping five priests and two nuns earlier this year in Haiti. 
The gang, whose name translates to "400 inexperienced men", controls the Croix-de-Bouquets area, which includes Gantheir. They carry out these kidnappings within these areas. They also commit carjackings and they extort business owners, according to WHIO. The missionaries are based in Ohio and the group consists of 16 US citizens and one Canadian, with 5 children, seven women, and five men. The organization said the group of missionaries were on a trip to visit an orphanage. 
The group also announced early on October 18, that they were holding the group for 17 million dollars. CNN reported that the Haitian Justice Minister, Liszt Quitel, said that the missionaries were currently being held in a safe house outside the suburb by the gang. The FBI and the Haitian police are currently in contact with the kidnappers, saying that these negotiations could take weeks. 
The organization has asked the public for prayers. The Christian Aid Ministries said in a statement, "Join us in praying for those who are being held hostage, the kidnappers and the families, friends, and churches of those affected. As an organization, we commit this situation to God and trust him to see us through." The kidnapping of the missionaries comes days after US officials went to Haiti and promised more resources for the Haitian National Police, giving them an additional 15 million dollars to reduce gang violence. 
The gang violence has displaced thousands of Haitians who are currently living in temporary shelters. These conditions are not sustainable and the public is hoping that these conditions will begin to improve soon. According to UNICEF, since the end of 2020, 73 women and children have been targeted by gang violence.