Kourtney Kardashian and Travis Barker Engaged
Travis Barker Proposed to Kourtney Kardashian
Over the weekend of October 18, the Blink-182 singer Travis Barker proposed to former reality TV star Kourtney Kardashian.  After denying dating rumors for the longest time, the couple made things official earlier this year, they also attended the MTV's VMA's together this September. After publicly dating for a few months, they decided to take their relationship to the next level.  Barker proposed to Kardashian around dozens of roses and candles in the shape of a heart.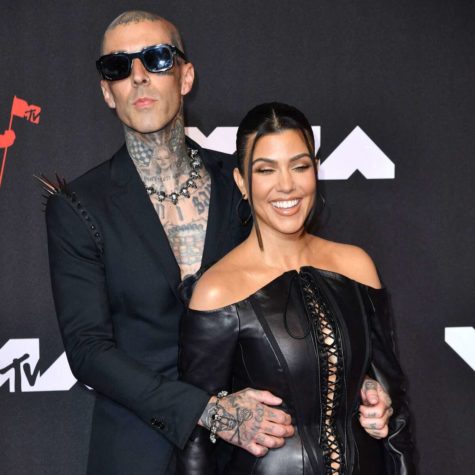 Travis Barker was previously married to modal Shanna Moakler from 2002-2008, who he has two kids. As for Kourtney, she was previously with Scott Disick from 2002-2015, that she shares three kids.
Everyone has posted and been happy for them, except for Kardashian's ex-boyfriend, Scott Disick.  Since before the engagement news, Disick has shown his dislike for the couple. He first started by distancing himself from the Kardashian- Jenner family, he wasn't at the gatherings he would normally be at since he is the father of three of Kourtney's children.  He was also spotted with a mystery girl just a few days after Kourtney and Travis's engagement announcement.
After the engagement, most of Kourtney's friends and family started posting pictures on their Instagram story, either congratulating her, or showing off the engagement ring that Travis bought her.
Some Keeping Up With the Kardashian fans are saying they believe Kourtney is too "old" to just get engaged. Although Kourtney is the oldest sister, she is not the only one that is not married. Kim Kardashian is the only sister that has been married previously. Kylie Jenner is having her second child, Khloe Kardashian has one child, Kim Kardashian has three children and they aren't married. Kendall is the only single child-less sister.