Miamisburg Man Attacks With Knife
A Miamisburg man Attacked Another man With a Hammer and Knife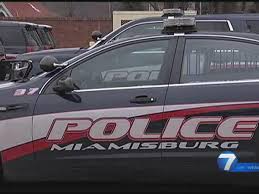 A man has been charged with aggravated assault after a reported stabbing in early October 23 in Miamisburg that caused him and another unnamed man to be sent to the hospital. The man in question is a Dallas Griggs. He is currently in the Montgomery County Jail and he is facing two counts of felonious assault, according to the Dayton Daily News.  
Police had received a 911 call around 5:40 am. The caller told the dispatcher that a person had pulled a gun on them and that they were running towards the Miamisburg Police Station. Medics were called after police found the caller outside the station, suffering from a stab wound, WHIO reports.
An investigation found that Griggs and another man had gotten into an altercation and the other man was attacked with a hammer and knife by Griggs. Police and medical personnel were called to the location of the first victim and found him. Police said that he was suffering wounds to his head, arms, and legs. However, the injuries were not life-threatening. The first person was found on 10 North First Street, near the Miamisburg Municipal Courthouse, by emergency crew members.
Dayton 24/7 News reports that emergency crews found another person soon after, and they were eventually identified as the suspect for this crime. He was found in the 200 block of Maple Avenue.  Both men have transported them according to hospitals. One of the men went to Kettering Health in Miamisburg, and the other went to Kettering Health Main Campus, according to the Montgomery County Regional Dispatch Center. The Miamisburg police have asked the public who saw the incident or have the incident on video, call Detective Nick Bell @ 937- 847-6674. This case is still under investigation by police, and there will be more possible updates in the next coming days.