Atlanta Brave are 2021 World Champions
Atlanta Braves Defeat Houston Astros and Win 2021 World Series
The Houston Astros got here by defeating the Boston Red Sox in the ALCS (American League Championship Series). They won in six games, with the score of the final score of game six being 5-0. Only two players on Red Sox recorded a hit that game, center-fielder Enrique Hernandez and left-fielder Alex Verdugo. The Astros showed up to play to try and close out the series. As a team, Houston ended up with ten hits, with three insurance runs including a homer by RF Kyle Tucker in the bottom of the eighth inning to secure the win.
The Atlanta Braves got to this win by taking down the Los Angeles Dodgers in the NLCS (National League Championship Series). At the beginning of the year, most fans expected the Dodgers to be the best team in the league. But with their loss of their star pitcher Trevor Bauer and struggles from players with high expectations like Cody Bellinger, by the end of the season, they stood as a mediocre team. The Braves also took them down in a six-game series, winning 4-2. The Braves recorded nine hits as opposed to the Dodgers' five. It was 1-1 up until the bottom of the fourth inning when LF Eddie Rosario hit a three-run home run to put the Braves up 4-1, which later determined the game.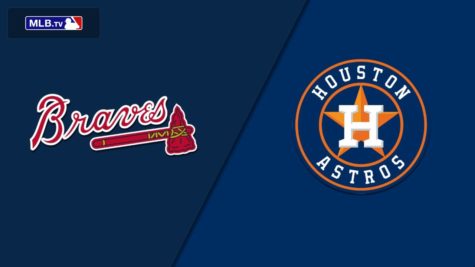 Game 1 of the World Series went to the Atlanta Braves, they won 6-2. During this game, the Braves' best pitcher Charlie Morton broke his fibula. He would then undergo surgery and sit out for the rest of the series. Despite the Morton injury, the Braves took care of business, recording 12 hits to Houston's 8.
Game 2 went to Houston, them winning big 7-2. A big 4-run inning in the bottom of the 2nd gave them a nice lead and they never looked back. The next 2 games went to the braves, them winning 2-0 and 3-2. Game 5 went to the Astros, in a 9-5 victory.
Game 6, Braves are up 3-2. They're on the road trying to close out the series, which would be their first World Series in 26 years. And they did it, taking down the Astros in blowout fashion winning 7-0 to win the Championship. Homers by DH Jorge Soler, SS Dansby Swanson, and 1B Freddie Freeman got them their huge lead. SP Max Fried showed out in the most important game of their season, shutting out the dynamic offense of the Astros. World Series MVP went to Jorge Solder. This was the Braves' first World Series Championship since 1995.