Tornado Destroys Amazon Warehouse
Amazon Warehouse Destroyed by Tornado
On December 9, 2021, a tornado hit an Amazon warehouse in Illinois, resulting in the death of six workers.
The New York Times stated forty-five people were confirmed to have made it out of the building, James Whiteford, the fire chief in Edwardsville, Ill., said at a news conference on Saturday, December 10, 2021. The authorities said they did not know how many people were inside the warehouse when the storm hit, so they did not know how many more people they were looking for. Edwardsville sits about 25 miles east of St. Louis, and the Amazon building is in a distribution hub on the west side of town. When the tornado swept through around 8:35 p.m, it caused the walls of the building to fall inward and the roof to collapse, Chief Whiteford said, adding that the walls were about 40 feet tall and made of 11-inch-thick concrete.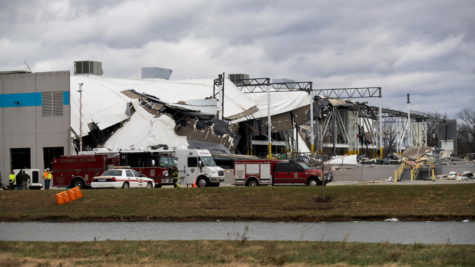 The Guardian also stated speaking to the Intercept on Monday, December 12. Amazon workers described concerns over workplace safety. Some said they had never experienced a tornado or fire drill on the job, and several said they would be uncertain of what to do in an emergency. An Amazon spokeswoman told the Guardian the company does require training in its facilities. "Emergency response training is provided to new employees and that training is reinforced throughout the year," she said.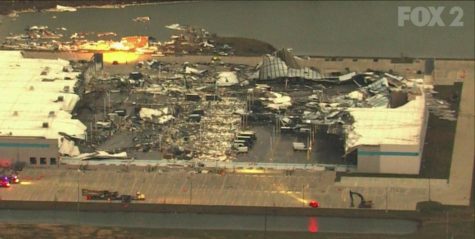 Another picture of the destroyed Amazon warehouse.