BREAKING NEWS: Klay Thompson has Returned
Superstar Klay Thompson has Returned After Missing 2 and a Half Seasons
Prior to Sunday, January 9, 2022, Thompson hadn't played an NBA game in 941 days. The last time he played was Game 6 of the 2018-19 NBA Finals.
This is what the NBA looked like the time Klay played. John Wall was on the Wizards, Russel Westbrook and Paul George were teammates on the Thunder, Kemba Walker was on the Hornets, Kyrie Irving was on the Celtics, Kevin Durant was Klay's teammate on the Warriors, James Harden, and Chris Paul was on the Rockets, and Kawhi Leonard had won a Championship with the Raptors.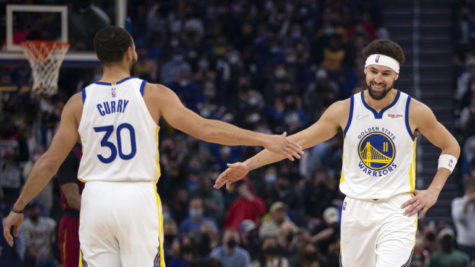 Sunday night, the Warriors played the Cavs. The first possession for the Warriors set an off-ball screen for Klay. Klay comes off the screens and gets the ball then attacks the rim and takes a contested floater over Jared Allen and Lauri Markkanen and makes it. The crowd and the Warriors bench went crazy. Later in the first half, Klay had a miss match, while Jared Allen was guarding him. Klay hits Allen with a crossover and drives to the rim and dunks on Lauri Markkanen and Lamar Stevens. Klay's first three-pointer in over 2 years also happened in the first half, a catch and shoot from the left-wing. Klay's final stat line via ESPN was 17 points, 3 rebounds, 1 assist, and 1 block.