NFL Super Bowl Matchup
The Cincinnati Bengals Face off Against Los Angeles Rams in Super Bowl 56.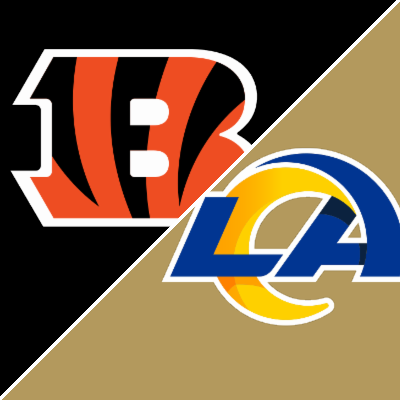 Both Rams and the Bengals started the playoffs as Wild Card teams. The Bengals had a regular-season record of 10-7 and the Rams finished 12-5. The Bengals got to the Super Bowl by beating the Las Vegas Raiders in their Wild Card game, with a final score of 26-19. In the Divisional round, they took down the #1 team in the AFC; the Tennessee Titans in a thriller game, winning 19-16 by a field goal as time expired. Then recently, just beat the Kansas City Chiefs at their stadium in another thriller game, first by overcoming a 21-3 deficit than by getting an interception in overtime followed by another game-winning field goal by stud rookie K Evan McPherson to win 27-24. Evan McPherson has come in the clutch time and time again for the Bengals all postseason, he's been one of if not the sole reason the Bengals are in a position no NFL fan or analyst would think they'd be in right now.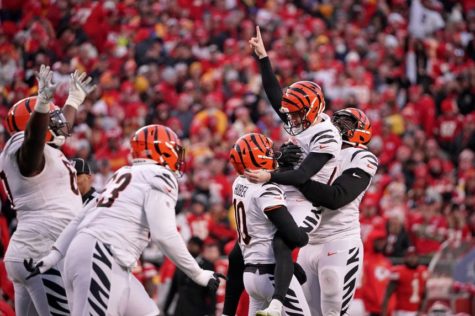 On the NFC side, the Rams. After grabbing 2 stars in LB Von Miller (trade) and WR Odell Beckham Jr. (free agent signing), everyone knew that the Rams were gonna be a postseason problem. Their Wild Card game against the Arizona Cardinals was absolutely ugly, blowing them out 34-11. For their divisional round, they faced defending champs Tampa Bay Buccaneers. A last-second offensive drive from the Rams ending in a 44 yard laser from QB Matt Stafford to WR Cooper Kupp, then followed by a spike to stop the clock at 6 seconds, K Matt Gay drilled a 30 yard field goal to defeat the Bucs 30-27. Then, this past Sunday, the Rams matched up at home against the San Fransisco 49ers. The 49ers had beat the Rams 2 times in the regular season, so majority of fans thought they (49ers) would win again. Both teams were going back and forth all game. A 30-yard field goal from K Matt Gay put the Rams up 20-17 with under 2 minutes left. Then the Rams defense came up clutch, causing an interception on 49ers QB Jimmy Garoppolo by Rams LB Travin Howard.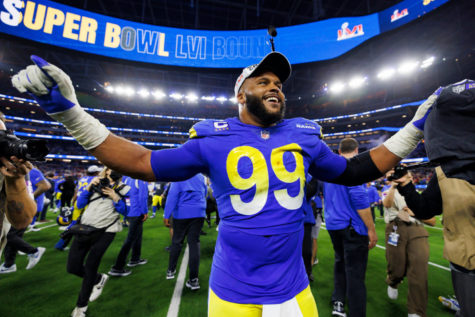 Now we are here, Rams vs Bengals for Super Bowl 56. The game will be held at SoFi Stadium in Los Angeles, California on Sunday, February 13. This is huge for the Rams, as SoFi Stadium is Ram's home field so they're essentially playing a home game in the Super Bowl. The Rams are favored to win, on paper, they match up amazingly with the Bengals and they're playing at home. But if there's one thing we've all learned from the Bengals is don't ever, ever count them out. (All information used in this article can be found here on the ESPN website)