BREAKING NEWS: Putin Invades Ukraine
Vladimir Putin Invades Ukraine Overnight; NATO Talks Begin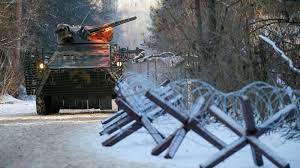 After many months of posturing, Russia has invaded Ukraine overnight on February 23rd. Putin announced an attack on Ukraine early this morning, declaring the beginning of a "special military operation". Putin is using this military operation to "demilitarize" Ukraine. However, Russia did not plan to occupy Ukraine but wanted to protect its citizens. Putin issued a warning that any country that tried to interfere with Russia's actions would face "consequences that they have never seen". 
CNBC reports that attacks have begun on cities around the country, like Kyiv, Odessa, Kharkiv, and Mariupol. Officials and eyewitnesses have reported that the airstrikes, tanks, and troops have crossed the Ukrainian border into various other parts of the country. Reports also said that Russian shellings have continued onto various locations, including government buildings.
The assault officially began with a series of missile attacks against locations near the capital of Kyiv, along with the use of long-range artillery against the city of Kharkiv, which is near the Russia-Ukraine border. The attacks have spread across central and eastern Ukraine as Russian forces move in and attack the country, as reported by CNN.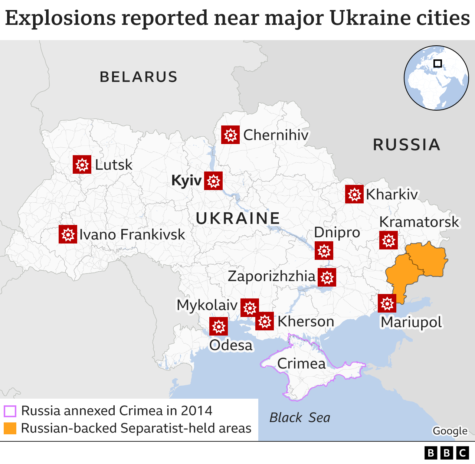 NBC has reported that the Russian military won't fire against civilians and that the Russian public supports this invasion. President Biden is expected to address the nation and talk about his plan to protect Ukraine from Russia