Ex Carolina Police Chief Arrested After Faking Suicide
William Spivey Arrested After Police Discovered Staged Suicide
Former Chadbourn Police Chief William Anthony Spivey, who has been accused of faking his suicide, has been found and arrested in Horry County, South Carolina in the early morning of February 24. 
Last spring, Spivey was relieved of duty due to a misconduct investigation by the North Carolina State Bureau of Investigations. Not long after this, Spivey was reported missing on February 21st, after he had not returned from a fishing trip he had attended with friend Dean Sasser according to CNN
After Spivey's boat was discovered abandoned, along with his car which had a .22 caliber rifle with a discharged round in it along with handwritten notes, family and friends began to classify this as a "possible suicide" Not long after, police classified this scene as staged and immediately issued a warrant for his arrest, according to ABC11
Following a tip Wednesday night, HCPD officers located Spivey at an apartment outside of Loris. Spivey escaped from the complex however was quickly apprehended in a wooded area behind the complex, authorities said.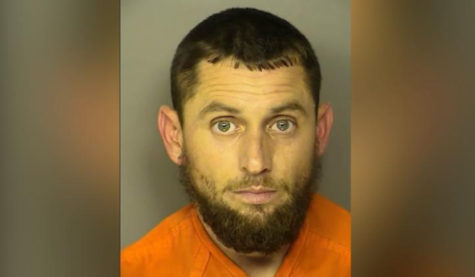 Spivey's aunt, Brenda Rowele, told WECT that she did not know her nephew had skipped a court appearance and was on the lam. She claimed that Spivey called her last Sunday, saying he was having marital problems and was suicidal.
Dean Sasser is accused of helping Spivey with this staged suicide, and was quickly arrested by police and charged with obstructing justice, the sheriff's office said in a statement. 
Spivey will be facing over 70 felony charges, including evidence mishandling, drug trafficking and embezzling. He has not requested an attorney and has been held in police custody since the 24th. He is currently held on a one million dollar bond.