Group Harasses Library Reading
People Carrying a Swastika Berate Public Reading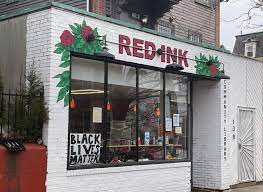 On Monday, February 21, 2022, the Red Ink Community Library was hosting a reading of "The Communist Manifesto" to celebrate the 175 anniversary of the book, when a group of people carrying a flag with a swastika walked in.
According to the New York Times, a group of people came to the outside of the Red Ink Community Library in the Mount Hope neighborhood and began banging on windows. The group then began to say offensive slurs while continuing to bang on the windows of the building. 
The host of the event tried to continue reading the book, but after many tries, someone who remains unnamed stepped up to the microphone and said "Thank you everybody for joining us," he says. and then said the statement of "Fifty Nazis just ascended outside, so we're going to finish this." Then the gathering ended before anything bad could happen from the inside or outside forces. 
According to The Providence Journal, the group was composed of 15-20 people.  police where called but no one was arrested or injured in this gathering. The Red Ink Community Library says they are a nonprofit library, reading room, and organizing space that takes no government money so they rely on the community.
This reading and the actions of this group are protected under the Constitution, but should freedom of speech stop when others protest a reading while not supporting the ideals within it? Fortunately, this gathering of people did not turn hostile and the two groups  stayed non-confrontational towards each other.