Severe Storms Threatened 75 Million People After Tornado Killed 7 in Iowa
Tornados Touched Down In Iowa Killing 7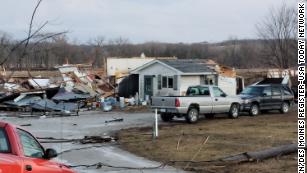 On Saturday, March 5, 2022, a few tornados ranging from EF-2 to EF-4 tore through Iowa near Des Moines. The tornados hit dozens of houses and killed 7 people, with the oldest victim being 72 and the youngest 2 according to CNN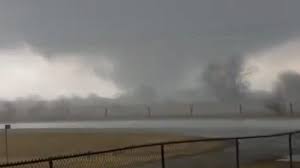 One of the tornados which touched down in Winterset was an EF-4 with winds reaching up to 170 MPH. The tornado was on the ground for an hour and thirty minutes, and it traveled a little over 70 miles. This tornado was the first EF-4 Iowa has seen since 2013. 52 houses were destroyed over a 13-mile span.
Some tornado warnings were also sent out in Arkansas Sunday and early Monday morning. It was said that there was a little bit of damage and some power lines were down, just about 70 miles northwest of Little Rock. A family was also reported to be trapped in their bunker, but they got help and were led to safety.
Following the tornados, some heavy rain and wind advisories have been sent to some states, and flash flood warnings have been sent to parts of Kentucky, Ohio, Indiana, and West Virginia. The soil in all of the following places has already been saturated due to the past couple of weeks and anything along the Ohio River Valley may see some additional flooding.
While some states prepare for the upcoming storms, Iowa is still going through its recovery efforts. According to CNN, the announcement of the tornados was slightly delayed. One of those places was Madison County, where 6 residents were killed.