BREAKING NEWS: Strangers Leaving Gifts At Poland Border
Gifts Left At Poland Border
Strangers have decided to leave presents/gifts for the Ukrainian refugees to help them out.
CNN stated that women and children have been forced to leave their fathers and brothers behind after the Ukrainian government enforced martial law, banning all-male citizens 18-60 years old from leaving the country, according to the State Border Guards. Most of those who have fled have gone to Poland, to Ukraine's west, with large numbers also entering Hungary, Moldova, Romania and Slovakia — the journey, in many cases, lasting several days. They arrive with next to nothing. To help alleviate some of the stress and emotions attached to fleeing Ukraine, strangers in Polish communities are helping strangers get settled with basic necessities in a place that may not feel anything like home.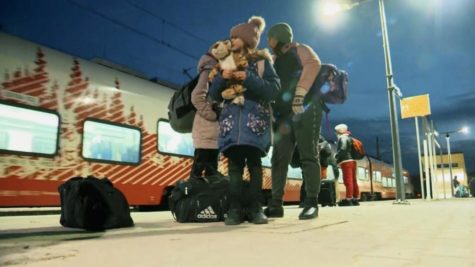 WYFF also stated volunteers told CNN that the number of donations received from people in Poland was overwhelming. The generosity appears to be spread largely by word of mouth. Przemyśl is the first train stop for refugees who enter Poland via the Medyka border crossing. Those who walk into the country have also been greeted by strollers, car seats, clothing and diapers. The volunteer effort has become more organized over the past week. Dozens of volunteers with yellow vests, speaking multiple languages, are helping the refugees any way they can. They are now getting assistance from people from other European nations.