Ketanji Brown Hearing Continues
Hearings For Ketnaji Brown-Jackson's Confirmation Continues
Hearings for Ketanji Brown-Jackson have been officially underway for almost two weeks, with her nomination being announced by President Biden on February 25 and confirmation hearings beginning on March 25. The final vote for Jackson will be on the Senate floor in the coming days and it's expected to be the closest vote in Supreme Court history. A majority of the proceedings surrounding the nomination have been focused on the fights with prior nominees and which party should be blamed for the politically powered confirmation process, as stated by CNN. 
Brown-Jackson is an attorney and jurist who has served as a federal judge in the Court of Appeals for the District of Columbia Circuit since 2013. She would replace Justice Stephen Breyer, who announced his retirement earlier this year. If Brown-Jackson is elected onto the Supreme Court, she will be the third black person ever on the Court and the first black woman. According to the official White House website, President Biden nominated Brown-Jackson, as he wanted, "a candidate with exceptional credentials, impeachable character, and unwavering dedication to the rule of law."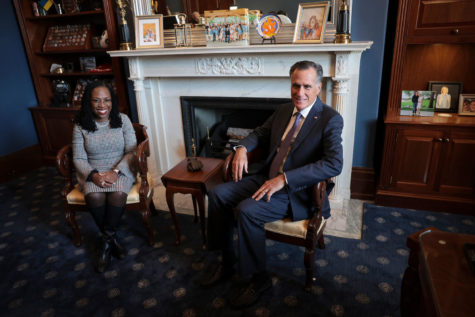 The Senate advanced Brown-Jackson's nomination with a procedural vote after the Judiciary Committee deadlock on her nomination, with the panel voting 11-11 along party lines, as reported by CNN. She is expected to be confirmed by the Senate after this advancement. Republicans and Democrats alike agree that Brown-Jackson is a well-qualified nominee for the Court. The official vote to either accept or deny Brown-Jackson to the Supreme Court is expected in the coming days.