Review of Secrets of Dumbledore
An Overview of Secrets Of Dumbledore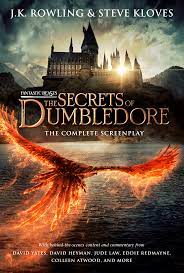 Secrets of Dumbledore is the third movie of the proposed five-movie series of Fantastic Beasts. Secrets of Dumbledore was released on April 15, 2022. 
Secrets of Dumbledore picks up six years after the end of The Crimes of Grindelwald. Many things have changed in the world of Harry Potter and in the real world, like who is playing Grindelwald. According to IMDB, Grindelwald is now played by Mads Mikkelsen, not by Johnny Depp, who played him in the first two movies. For the first time in the series, we finally get to see Newt doing what he does best: going after the magical creature, the Qilin. The Qilin has magical properties that will play a part in both Dumbledore's and Grindelwald's plan for the magical and muggle world. Grindelwald's main plan is to become chancellor of the wizarding world and Dumbledore assembles a team to try and put a stop to this plan. This team consists of Newt, Jacob, Profesor Hicks, and Theseus, who is Newt's brother. 
Secrets of Dumbledore brings back a better passing that has been lacking from the first two movies. With the series feeling somewhat lost after the second movie, Mads Mikkelsen brings forward a compelling Grindelwald. Going for more of a straightforward plot, the movie mixes political intrigue, action, and humor into a well-written movie. This movie takes info we already know from the Harry Potter books and makes it fit, making Dumbledore's history better understandable, although it does seem to skip lightly over some of Dumbledore's troubled past (like his sister's death and his relationship with Grindelwald).
According to Rotten Tomato, Secrets of Dumbledore has a 47%  rating. For being a four-year gap between the second and third, Secrets of Dumbledore hits home with its magic feeling, character development, and pacing.