BREAKING NEWS: Supreme Court Draft Overturns Roe vs Wade
Leaked Draft of Supreme Court Opinion Reveals Plans to Overturn Roe vs Wade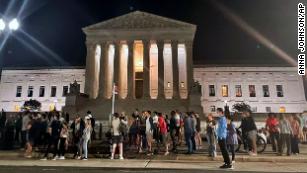 On the night of Monday, May 2nd, the news company Politico has recently received a draft of the majority opinion, which was written by Justice Samuel Alito, that would strike down the abortion precedent set in Roe vs Wade. According to the draft, the court would overturn the case, which held the right to an abortion at the federal level. The overturn would be the most consequential abortion decision in decades and the ruling would transform women's reproductive health in America.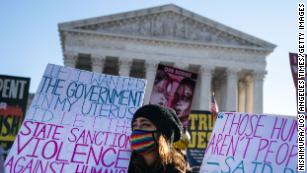 CNN reports that the Supreme Court has confirmed the authenticity of the document, but they also noted that the opinion doesn't represent a decision in the current case. The draft started to circulate in early February 2022. However, an official opinion and ruling on the case isn't going to be published until late June of 2022. Five justices on the court would vote to overturn Roe vs Wade, including Justice Alito, Justice Thomas, Justice Gorsuch, Kavanaugh, and Justice Coney-Barrett. Chief Justice Roberts has ordered an investigation as to the leak as of May 2, 2022. Roberts said in a statement, "This was a singular and egregious breach of that trust that is an affront to the Court and the community of public servants who work here."
Politico's publishing of the draft is unprecedented by the Court's standards of secrecy and its the first major breach of the Court in history. The conversations between justices while drafting these opinions and settling votes is one of the most secretive details held in Washington D.C. CNN's Supreme Court analyst reports, "This news is simply stunning for the Supreme Court as an institution. Not only is the result of it portends—the overruling of Roe and Casey—a shockwave to our constitutional politics, but we have never seen a leak remotely like this from inside the Court…".
Around 30% of Americans said that they would like to see the Supreme Court completely overturn its Roe vs Wade decision, with 69% opposing it; a finding that largely consists of both recent and historical polls and trends. The Supreme Court could change its ruling on the case, as the opinion was only a draft and final votes will occur in the coming month. It will remain to be seen as to whether these Justices will change their votes or keep them. Live updates regarding this leaked opinion can be found at CNN.