Avatar 2: The Way Of Water
Avatar: The Way of Water will be released on December 16, 2022
In 2009, the original movie, "Avatar" came out. Just a few weeks ago, trailers started coming out for the first of 4 planned sequels. This movie is called "Avatar: The Way Of Water." In the movie, Jake Sully and Ney'tiri have made a family and are doing everything that they can to stay together. Eventually, they are forced to leave their home and explore other parts of Pandora. Jake has to fight a war against humans after an old threat pays a visit.
According to CNN, "Director James Cameron returns to direct the long-awaited sequel to the 2009 hit, officially titled "Avatar: The Way of Water."
Disney unveiled new footage of the movie at CinemaCon at Caesars Palace in Las Vegas on Wednesday, with guests reportedly given 3D glasses for the viewing. "Avatar: The Way of Water" will follow the Sully family as they fight to stay alive.
The film's first trailer will debut in theaters before Marvel's "Doctor Strange in the Multiverse of Madness" on May 6."
The movie stars actors Zoe Saldaña, Sam Worthington, Sigourney Weaver, Giovanni Ribisi, Kate Winslet, Stephen Lang, Vin Diesel, Edie Falco, Michelle Yeoh, Jemaine Clement, and Cliff Curtis.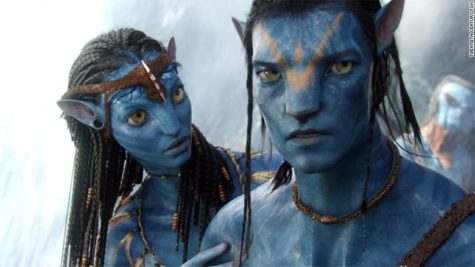 (The official trailer can be found on YouTube.)
"The film has suffered multiple setbacks and has delayed. It is said to have taken its time because James Cameron needed the right technology to film motion capture underwater." explains Radiox.