Nikola Jokic Named MVP
For the Second Consecutive Year, the MVP Award Goes to Jokic
On Monday, May 9, an NBA insider tweeted, "Denver Nuggets center Nikola Jokic has been voted the NBA's Most Valuable Player for a second consecutive season, sources tell ESPN. A formal announcement is expected this week."
The 27-year-old, 6'1, 284-pound center finished the season with an average game stats of 27.1 points, 13.8 rebounds, 7.9 assists, shooting 58.3% from the field. He is also the first player in NBA history to finish the regular season with 2k points, 1k rebounds, and 500 assists.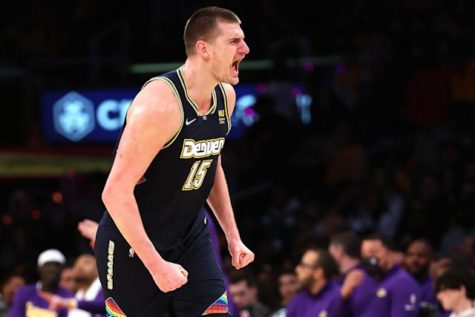 He also led the Nuggets to the 6th seed in the Western Conference, despite losing in the first round to the Warriors. And their star PG Jamal Murray is still out with a left ACL tear and their young and rising forward Michael Porter Jr. with a lower back injury. So Jokic carried his team to the playoffs by himself.
This is the second year in a row Nikola has won this award. Last year, Jokic had 26.4 points, 10.8 rebounds, and 8.3 assists. So his stats from last year to this year are incredibly similar.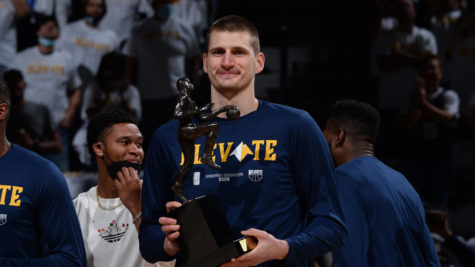 This is also the 4th year in a row that players from foreign countries have won Most Valuable Player, and the second time a foreign player has won MVP in back-to-back seasons. With Milwaukee Bucks forward Giannis Antetokounmpo won the award in the 2018-2019 season and then again in the 2019-2020 season. Then Jokic won for the 2020-2021 season and again this year. (stats provided can be found here on ESPN)