Breaking News: McDonalds Is Leaving Russia
Due To The War, McDonalds In Russia Is Being Sold
On May 16, 2022, McDonalds announced, "After more than 30 years of operations in the country, McDonald's Corporation announced it will exit the Russian market and has initiated a process to sell its Russian business." 
McDonalds originally stated, "that it had temporarily closed restaurants in Russia and paused operations in the market." This happened on March 8, 2022.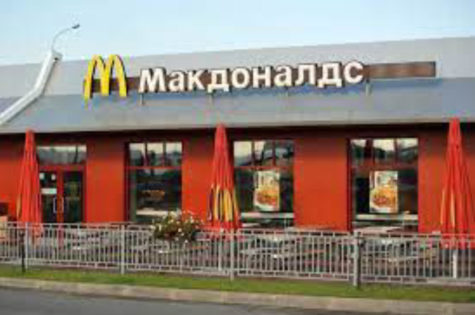 (A McDonalds restaurant in Russia)
"The humanitarian crisis caused by the war in Ukraine, and the precipitating unpredictable operating environment, have led McDonald's to conclude that continued ownership of the business in Russia is no longer tenable, nor is it consistent with McDonald's values. As part of McDonald's decision to exit, the Company is pursuing the sale of its entire portfolio of McDonald's restaurants in Russia to a local buyer. The Company intends to initiate the process of "de-Arching" those restaurants, which entails no longer using the McDonald's name, logo, branding, and menu, though the Company will continue to retain its trademarks in Russia. McDonald's priorities include seeking to ensure the employees of McDonald's Russia continue to be paid until the close of any transaction and that employees have future employment with any potential buyer." Explains  McDonalds. 
"Alexander Govor, who currently operates 25 McDonald's restaurants in Siberia, will take on the firm's restaurants and staff, operating them under a new brand, the fast food giant said. It did not disclose the sale price, but has warned investors it would take a more than $1bn hit from the exit. McDonald's had operated in Russia for more than 30 years." tells BBC News