DUCHESS OF YORK WILL CARE FOR LATE QUEEN'S CORGIS
Muick and Sandy the corgis find a new home with the Duchess of York
As of Wednesday, September 14th, the late queen's corgi dogs are moving to live with the Duke and Duchess of York, Andrew and Sarah. After Queen Elizabeth II passed away on September 8th, plans were made to move the two dogs to the Royal Estate in London to live with members of the extended royal family. 
Following the death of Queen Elizabeth II, several plans and procedures began moving to handle all aspects of her estate. According to Max Foster, Niamh Kennedy, and Toyin Owoseje at CNN, Queen Elizabeth II's corgis will live with the Duke and Duchess of York, Andrew and Sarah, a source close to the Duke of York told CNN on Sunday (Sept. 11).  The CNN article continues by pointing out that "The pair, who divorced in 1996, both reside at the Royal Lodge on the Windsor estate" (Sept. 11). 
This plan was established because of the connection between the Duchess of York, Sarah, and the late Queen. "It was the duchess who had found the dogs when they were puppies, and the duke who gave them to the queen as gifts," as stated by Yonette Joseph of the New York Times on Sunday, September 11th.
The Queen was reported to have multiple dogs and animals under her care at the time of her death. Scott Gleeson reported in the USA Today that the Queen " had four living dogs. The two dogs the Duke and Duchess of York will take care of are Pembroke Welsh corgis, named Muick and Sandy" (Sept. 12th).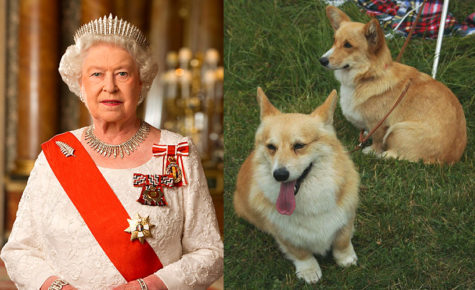 The future of Muick and Sandy is one of the many moving pieces the royal family is currently dealing with. As Harry and Meghan Markle travel back to England for King Charles III's coronation as well as the funeral plans for the late queen, the royal estate is busy adjusting to a world without the monarch of the last 70 years.