2-year Old Child Gets an Uninvited Guest on His Birthday.
What was supposed to be a surprise birthday party, quickly becomes an unBEARable situation.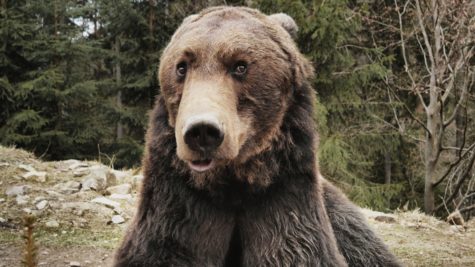 September 9, 2022 – Rauf and Laura Majidian hosted a birthday party for their 2-year old son Cyrus in West Hartford, Connecticut. It all turned wrong when a hungry black bear made his way to the sweet cupcakes, originally set out for Cyrus, and began chowing down on the goodies.
What was supposed to be a surprise picnic birthday party for their 2-year old son quickly becomes an even bigger surprise including a special guest. Rauf and Laura Majidian invited close family and friends for a nice picnic birthday party for Cyrus, their 2-year old son. It was quoted that Rauf and Laura both had different first experiences when first sighting the bear. In an interview with The Guardian, Rauf states "Everyone was in the backyard partying," he said. "[We hear] the first loud noise … we all turned round and there's the bear." (Sept 12.) Meanwhile, in a separate interview with CT Insiders, they state that Laura had seen the bear approach one of the guests from behind before making his way to the cupcakes. "Majidian said the adults who did not have children with them started making loud noises and shouting for the bear to "go away," but the animal was unfazed. It took about 15 to 20 minutes for the bear to leave, she said.The family is used to seeing a bear occasionally during the early-morning hours walking through their yard, but it doesn't typically stick around. She said this was the first time it had come around while people were outside and in the middle of the day."(Sept 12.)
"Connecticut's bear population has increased in recent years, with more than 8,000 sightings reported this year already to the state's energy and environmental protection agency's wildlife division." said The Guardian. It was also proven that the possible cause of this "bear attack" was its keen sense of smell, and ability to spot its food.