Sequels to Your Favorite Disney Movies
Heres what to know about upcoming sequels to movies like Hocus Pocus, Willow, and The Little Mermaid.
Many Disney fans have been enjoying all the recent sequels and remakes of their favorite movies. Since D23 brought us many new trailers and reveals, new information is abundant. With sequels to movies such as Hocus Pocus, Willow, Enchanted, National Treasure, and The Santa Clause, and the upcoming live-action The Little Mermaid, there are a whole lot of great films to look forward to.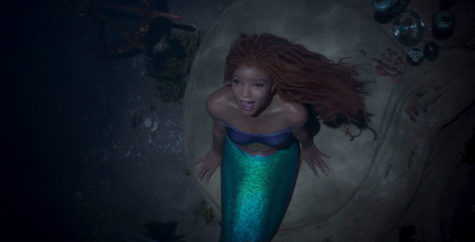 A Halloween classic, Hocus Pocus, is finally getting a sequel, Hocus Pocus 2. The three witches are making a return nearly 3 decades after the original movie was released. Thanks to D23 and the Disney Official Website we see a new trailer for this sequel. With a significant portion of the cast returning, this cult classic will excite fans of classic family Halloween movies.
Willow will be returning as a series on Disney+. Fans will surely be excited about this exciting return to their favorite fantasy realm, which will happen on November 30, 2022.
Disenchanted has also had an exciting new trailer. With Amy Adams and Idina Menzel returning, and new faces like Maya Rudolph joining the cast, this movie is looking to be a thrilling sequel to a classically fun take on Disney princesses. According to Disney's official website this movie will be released on November 26, 2022.
National Treasure will finally have its long-awaited sequel series. It also appears that Nicholas Cage will not be playing the protagonist of this series based on the trailer shown during the D23 Expo. This show is set to release on the 14th of this December.
The Santa Clauses is streaming on Disney+ on Nov 16, 2022. Tim Allen will be returning in this series and several other supporting cast members. This sequel to The Santa Clause series will arrive at the beginning of the holiday season and hopefully bring some Christmas cheer.
The first look of the new The Little Mermaid movie has finally been revealed. The trailer shows Ariel (Halle Bailey) singing "Part of Your World." According to Andie Hagemann's article at d23.com, portraying Ariel has been a lifelong dream for Halle Bailey. Disney fans will be excited to finally have Ariel make her live-action movie debut in theaters in May 2023.