3 Kids Found Dead At Coney Island.
Mother Of 3 Currently Under Suspicion.
Early Monday morning, 3 children's bodies were found at the Coney Island shoreline after a concerned family member had already called 911 said nytimes. About the children and the mother putting them in serious danger. All 3 children's cause of death was drowning, while the mother was found on the boardwalk.
Just before 2 a.m on Monday when a call came into the police department. It was a concerned family member making the call about the children and their well being. Officers arrived at the home on the street Neptune Avenue a man who identified himself as the father of the three children said they should be at the boardwalk with their mother said abc7. After 90 minutes of looking for the children and mother at the Coney Island Beach another 911 call came in and that's when they finally found the mother on the boardwalk soaking wet head to toe, barefoot and unconscious said nbcnewyork.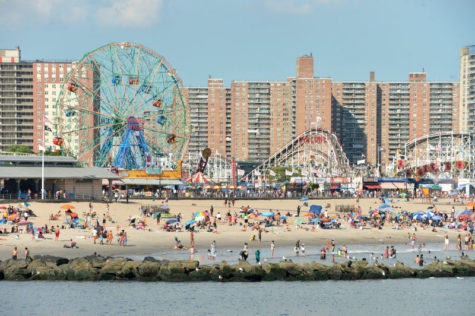 The Mother is 30 year old Brooklyn resident, Erin Merdy she was identified by family members and as cops would describe when they found her she was in a disturbed state said nbcnewyork. As of Tuesday the mother is at a hospital under a psychiatric evaluation. The mother of these 3 children is currently under arrest and charged for the murder of her 3 children.
These 3 children were pronounced dead after Medical personnel transported the children to a nearby hospital said CNN. The 3 children were 7 year old Zachary, 4 year old Lilana and 3 month old Oliver. The mother has now been charged with 3 counts of second degree murder, three counts of depraved indifference to human life and three counts of the murder of victims younger than 11 years old according to the New York police department said cbsnews.