BABY GIRAFFE BORN AT COLUMBUS ZOO IN OHIO
There is hope for an endangered giraffe species, with the birth of a baby giraffe at the Columbus Zoo.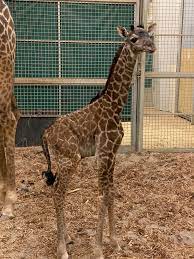 On August 31, 2022 at 2:45 p.m. there was a new member of the giraffe herd born at Columbus Zoo. The Baby giraffe has an important role in the Zoo's plans of keeping this endangered species of giraffe alive. 
"A male Masai giraffe calf was born on Wednesday, August 31, 2022 at 2:45 p.m. to mom, Zuri. Not only is the calf fiercely cute, but his birth is especially significant as it marks an important achievement for the future of those endangered species. At this time, the little guy doesn't have a name, but we hope it will be forthcoming!"  states Jen Fields, in the Columbus Zoo's article, September 6th.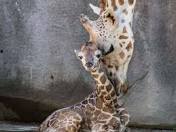 The Masai giraffe species is in the red when it comes to the amount left, the numbers are on Red list, 2018, "Number of mature individuals, 35,000." Jen Fields adds more to this saying, "In 2019, the International Union for Conservation of Nature (IUCN) listed the Masai giraffe subspecies as endangered as the population has fallen by nearly 50 percent over the last three decades."
Compared to humans giraffes have a much longer gestation period, noramely lasting 15 months. This is said by Jen Fields in the Columbus Zoo article.
This new baby giraffe is an important part of the effort to save the Masai giraffe species.