Hurricane Ian
Hurricane Ian hits Cuba and Florida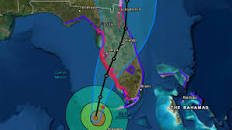 Hurricane Ian touched down in western Cuba on September 27, 2022, and is expected to make its way toward Florida. Residents within coastal areas are currently evacuating. Hurricane Ian is currently a major Category 4 superstorm, with winds of 120 mph, hitting the island with heavy rains, fierce winds, and life-threatening storm surges. Since the hurricane hit Cuba, all attention has been directed to where Ian will land in Florida. The hurricane is expected to hit on September 28, in the afternoon or evening, as reported by The Washington Post.
Hurricane warnings have extended to specific parts of Florida as the hurricane approaches. The storm is currently on track to bring life-threatening storm surges, damaging winds, and flooding to the state over the next couple of days. Emergency officials warn Florida residents that they only have a few more hours to evacuate. Kevin Guthrie, the director of the Florida Division of Emergency Management, told citizens to, "evacuate now. They may not be able to help you come morning time." (CNN)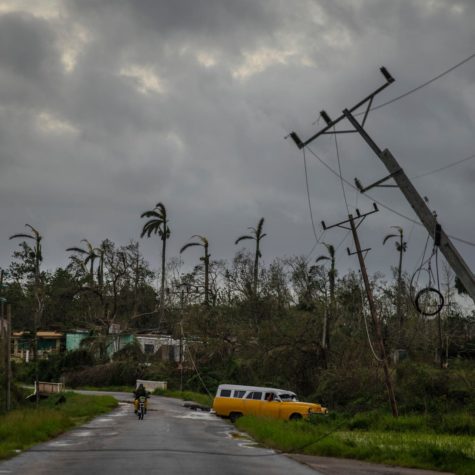 Weather conditions in Key West are officially too dangerous for workers to respond to power outages and the outer bands of Ian have already hit southern Florida, says the New York Times. The expected path for Ian is going through Fort Myers as a Category 4 at roughly 2 p.m. on September 28 and hitting Tampa as a Category 1 at roughly 2 p.m. on September 29.
Some amusement parks in Florida have also closed due to Ian's fast approach. Disney World is going to be closed from September 28 to September 29. The company said they might open the parks earlier, but they are going to monitor storm conditions. SeaWorld is also going to be closed from the 28 to the 29. SeaWorld spokesperson Carl Hensley told CNN, "We are taking all the necessary precautions–including the implementation of our comprehensive weather preparedness plan– to keep guests, employees, and animals safe." The current status of the hurricane is ever-changing so the true effects of the hurricane remain unknown.