England's National Football Team Suffering Manager Issues
Fans Want Answers From Their Country's Team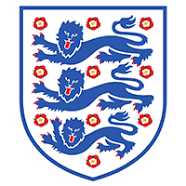 England's fans are wondering if Everton's Frank Lampard or Aston Villa's Steven Garrard is the only choice England has for a manager. The current manager of England's national team, Gareth Southgate, career may be on the line as England's performance had led them to be relegated from their national group stage. 
Gareth Southgate does have a contract with England and with a placement in the semi-finals in 2018 along with Euro final in 2020, but with the performance they have his contracts may not matter. Southgate said, "Contracts are irrelevant in football because managers can have three, four, five-year contracts and you accept that, if results are not good enough, it is time to go your separate ways." in an ESPN article by Mark Ogden (Sep 26). If England wants to retain their former glory, they will have to sign a new manager into the club, if not then the consequences may result in getting relegated from their group stage next year. 
The fans of England's national team boo the team, so not even some fans support their country's team. As said in an ESPN article by Mark Ogden on September 26, "But right now, Southgate is in the eye of a storm caused by bad results that have prompted supporters to boo him and his team during and after successive defeats against Hungary and Italy".