Kanye "Ye" West Loses Deal With Adidas
West's Comments Have Apparently Cost him Over a Billion Dollars.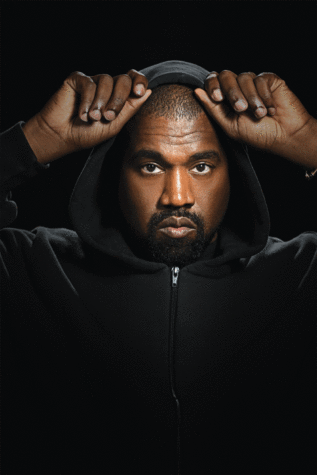 According to Billboard, Kanye "Ye" West claimed "the thing about it being Adidas is, like, I can literally say antisemitic s**t and they can't drop me … I can say antisemitic things and Adidas can't drop me. Now what?" on a podcast less than a month before Adidas dropped him for saying antisemitic things.
Comments made by West resulted in signs claiming "Kanye was right" being hung from an LA highway with supporters performing Nazi salutes. These horrifying events have earned a harsh backlash from critics everywhere. Apparently, this was too far for Adidas, who dropped West and his successful "Yeezy" line. West then lost his status as a billionaire thanks to the loss of his deal with Adidas. Forbes claims West's "Yeezy" line takes up 4 to 8 percent of Adidas's annual profit. Yet apparently this wasn't enough to save Kanye. The 1.5 billion dollar deal has been dropped and Kanye has lost a large portion of his wealth.
West also showed up at a corporate Sketchers office in LA according to CNBC, who apparently trying to convince them to pick up his "Yeezy" line. He was not successful. Sketchers escorted him out since he was uninvited and unwanted. The fact that West was also filming his quest for Their statement included their disapproval of Kanye's antisemitic comments confirmed they had no intention of working with West.
West's comments and the resulting nazi-like demonstrations have apparently cost him more than he ever could've imagined.  It is unknown if he plans to advertise his "Yeezy" line to any other shoe company, but it is likely this will not be the last time we hear about Ye's shoe line.