MAKING DAYTON CLEAN AGAIN
MONEY IS BEING USED TO CLEAN UP VACANT PROPERTIES/ LOTS IN DAYTON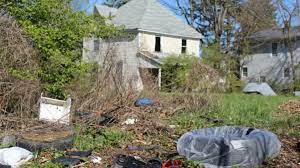 Cleaning up in Dayton, Ohio has been a goal for a couple years. Recently it has picked up, money taken from the COVID rescue fund to clean up vacant properties in neighborhoods and empty lots.  $138 million is being spent to help out Dayton. According to an article by Cornelis Frolick, Staff Writer, "Dayton plans to use some of its federal COVID rescue funds to remove brush and trash from about 2,800 vacant properties." (October 24, 2022)
Dayton Recovery Plan says, $55.0 will be used for the neighborhood, $14.9 million supporting businesses, 21.5 million enhancing critical city services and $10.8 million  in catalyzing economic recovery. This helps the city of Dayton get back on its feet after the effects COVID had on the community.  
The process of cleaning up neighborhoods in Dayton is helpful in many ways, such as people and citizens have been illegally dumping trash in the properties. This clutters the whole neighborhood. If the vacant properties get clean then the whole neighborhood does. To quote my mother, "a clean house means happy people" People take pride in their community.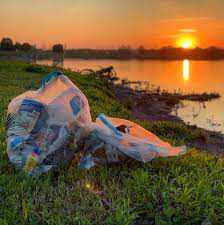 Trash in Dayton
The city of Dayton plans to acquire $55 million to fix up specifically neighborhoods, The following are a list of things that plan to be done with that money from Dayton Recovery Plan Demolish blighted structures – $15.8M
Improve housing conditions: provide in-fill and new housing; rehab and repair

– $18.7M

Support neighborhood-based businesses and services

– $800,000

Reconstruct sidewalks and curbs

– $10.0M

Plant new tree lawns

– $1.0M

Upgrade parks

– $2.2M

Improve and construct new spray parks

– $4.4M
With everyone pitching, Dayton will be a great again neighborhood with time.