Chicago Drive-by Shooting
Drive-by in Chicago Halloween Night
At least 14 people, including 3 children were wounded in a drive-by shooting Monday, Halloween night in Chicago where people were gathered for a vigil. Investigators have still not found the shooters.
The vigil was unrelated to the shooting, Police said in regards to the motive of the shooting. Ten of the victims are reportedly related. They had held this memorial Monday night to remember a loved one who died of health complications, abc7 chicago writers Karen Jordan, Tre Ward , and Maher Kawash reports.
2 people in a dark SUV opened fire outside of the passenger side window at approximately 9:30 pm before driving away, CNN says. CNN reporters Elizabeth Wolfe and Jason Hanna stated on November 1st, "A 15th person — a woman — suffered scrapes when a vehicle struck her as she tried to flee from the site, police said."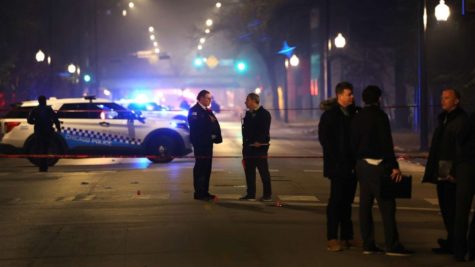 The Washington Post said the youngest of the victims, a 3 year old boy, was in critical condition and suffered gunshot wounds to both of his legs. "All you hear is our hurt and our pain, and we're being re-traumatized every single day," said State Rep. Lakesia Collins. Chicago Police Superintendent David Brown said: "There may have also been others gathered for other various reasons." Brown said the shooting was a drive-by that was over in a matter of seconds but could not determine if the incident was retaliation or gang-related.
An investigation by the Chicago Police Department is ongoing. Anyone with information is encouraged to contact Chicago police, and a reward of up to $15,000 is being offered.