Cedar Valley High School in Utah Accused of Teens Doing Blackface.
Viral TikTok Video Exposes 2 Young Teens Doing Black Face Publically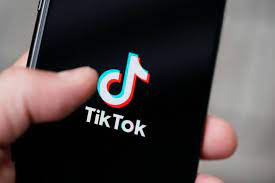 October 31, 2022 — A viral TikTok video was posted by thebrownestsugar, which showed 3 teenagers dressed up in blackface at a local Walmart in Cedar City Utah, accompanied by a female teen who was dressed up in a S.W.A.T costume and other teens who justified their friend's actions.
The woman in the video was very disgusted by these actions, telling them that this was a "hate crime", the information provided by JARED GANS – Nov 5, 2022, 12:16 PM EST, on the news outlet The Hill. He then goes on to explain how one of the teens justified their actions, by saying that they "dropped out of high school", so it was "okay". Store representatives were informed about this issue, and demanded the teens leave the property. The police department wasn't aware of the current situation, so they weren't called to the scene, but a citizen who was at the scene contacted the station, in which an investigation was launched. "While topics such as these can cause an emotional reaction, we encourage everyone to be mindful when sharing videos of juveniles on social media, including any cyber or other harassment that can accompany this type of incident," the department said. It was told they are actively monitoring social media.
Utah governor Spencer Cox made his disapproval very apparent. Kyle Dunphey, a reporter on the Utah InDepth team, posted an article on Nov 1, 2022, at 9:16 pm EST, on Deseret, including quotes displaying Cox's shame. "We strongly condemn racism in all its forms and we call on every Utah resident to reject such offensive stereotypes, slurs, and attitudes," the governor said in a statement. "We must do better." The article goes on to say that the viral video was filmed the night of Halloween. 
This video had hit police, who did not do anything about it but are working with resource officers to identify the teens in the video. The resource officers will be reviewing the video, but if there wasn't physical assault or verbal threat, then the teens truly didn't do anything wrong. Local schools, such as the Iron County School District, are also reviewing the video. A statement reveals that they're "taking this matter seriously" and "will take appropriate action once that investigation is complete." as told by the Desert. After close review, the Iron School County District confirms that these teens don't go to their school. Although Iron School confirmed that they weren't from their school, rumors still went around to point a finger at a school to blame. One of the most popular rumors, which became a massive issue, was that one of the teens had previously attended Cedar Valley High School in Eagle Mountain, which is not true according to the Alpine School District. This rumor became an outrage in the internet world, causing accounts associated with Cedar High to get harassed. But it didn't stop at the association, because people then began to incorrectly name a few students at Cedar Valley and their families as participants in the video.
Cedar Valley spokesperson told everyone that they did not condone any sort of racism, but the rage still went on throughout social media. Cedar Valley High School students weren't involved in this horrible act, as proven by Utah County Sheriff's Office. Spencer Cannon, a worker at the Utah County Sheriff's Office, puts his opinion into the piece, as shown on the Desert. "It's something to be mad about, I get that. But it was totally misdirected," Cannon said on Wednesday. Although it was very unclear as to when or why the rumors started, it most likely stems from the fact that Cedar Valley High School is not in Cedar City, but in Eagle Mountain. 
On Tuesday morning, hours after the now-deleted TikTok video was posted, comments were seen naming and accusing two students of Cedar Valley, saying that they were two of the teens doing blackface. Other people got personal contact with the staff of Cedar Valley High School. This news hit big accounts, such as AuntKaren0, who posted their names as well before taking their posts back down. Later on, two Instagram accounts were tied to the students, in which both of them posted apologies, but people soon found out that at least one of the accounts, if not both, were fake. This only added more fuel to the fire, causing threats to swarm the staff of Cedar Valley. By 7 a.m., mountain bike coach Adam Clark started seeing comments on the team's Instagram page. Within hours, the posts had hundreds of comments. "I hope he hangs himself," one of them read. "They just started going after him, his dates, his friends. Anyone associated with him, so we had at least three kids that stayed home from school, just hiding away out of fear," Clark said. 
Clark himself got calls and texts. "So do you hate all black people, too?" one person asked before hanging up. Another man texted Clark a picture of his genitals. The phones in Cedar Valley High School rang all day, emails were pouring into the school and district offices. Staff complained, saying that every inappropriate word and type of language was used for the entire day. Cedar Valley High School Facebook page wasn't safe either, their comments having to be limited. "Can you imagine having your life turned upside down because your name and personal information were put out on social media and being falsely accused of something?" [Johnson]  said on Wednesday.
The teens' identities have been overall kept private, with no information about the accused students. Their safety has been questioned, seeing as some students stayed home for days just out of pure fear. Some people are still trying to identify the dropout teens, but until further notice, their identities remain unknown.