Butler Township Man Sentenced to Death Penalty After Quadruple Murder Case
Stephen Marlow of Ohio is Being Sentenced to the Death Penalty After Having Multiple Charges Arise in Court
On November 10, 2022, Stephen Marlow(39) of Butler Township was indicted for twelve counts of aggravated murder, eight counts of aggravated burglary, one count of tampering with evidence, and one count of having weapons under disability. He is now facing the death penalty.
On the night of August 5, 2022 Marlow left his home located at Harwicke Place in Butler Township. He broke into his neighbor's garage located across the street. He managed to enter the home and kill  Clyde Knox, 82, and Eva Knox, 78. After shooting them several times each he fled to the next house over.
In between the transfer from one house to the other Marlow was interrupted by a neighbor who questioned him on what he was doing leaving Knox's home. Marlow then revealed his weapon and told the eye-witness to stay out of the way, that it "didn't involve him" according to Dayton24/7 Now. 
The witness stayed near by and witnessed the next two murders Stephen committed.
He then made it to the residence of Sarah Anderson, 41, and her daughter Kayla, 15. He broke in through the back door and killed Sarah in her bedroom by shooting her, the same way he did the previous couple, several times in her sleep. Marlow then went into the kitchen and found daughter Kayla. 
He shot her multiple times and then fled the house in a white Ford-SUV, according to the eye-witness. It wasn't until Saturday August 6, 2022 that he was stopped and taken into custody in Lawrence, Kansas after being on the run from a nationwide manhunt issued by the FBI.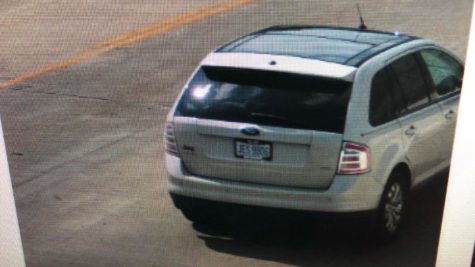 Montgomery County Prosecutor Mat Heck Jr. says he believes Marlow will attempt to plead instanity to avoid the death penalty at all costs. 
According to Local12 Heck told interviewers, "Obviously, one wonders what makes someone do that. And, fortunately or unfortunately, I think we ask ourselves that in many different kinds of cases, in all types of violent type crimes: What makes someone do that? Not everyone that commits a violent crime, whether it's an aggravated murder, a rape, child abuse, that does not mean that they are seriously mentally ill or that they're incompetent or that they're insane. We know that is not true".
Many others of the community find Marlows sentencing justifiable and necessary. John Porter, Chief of the Butler Township Police Department told Dayton24/7 Now, "At this time, we want to reiterate and think about the families that were involved. We still have a long way to go, but we're glad the families could now start to see some form of resolution". 
If Montgomery County Clerk of Courts decide to follow through with the death penalty and do not find Stephen Marlow neither mentally unstable or insane, this will be the first execution Ohio has seen since 2018 when Robert J. Van Hook was sentenced to death by lethal injection for the 1985 murder of 25-year-old David Self.