University of Virginia Shooting
A manhunt for a student who has shot and killed 3 people as well as leaving 2 wounded at the University of Virginia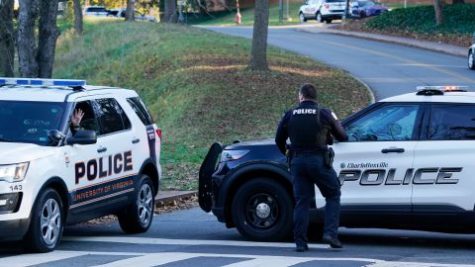 Around 10:40pm on November 13th, 2022 a shooting took place in Charlottesville, Virginia at the University of Virginia. The fatalities of this shooting involved 3 dead and 2 wounded at the main campus. Police teams were searching for the suspect which is a student and ex-football player Christopher Darnell Jones jr, who was to be believed as armed and dangerous in the campus. According to CNN.com about the shooting, https://www.cnn.com/2022/11/13/us/university-of-virginia shooting/index.html a shelter in place was around 10:40pm and was justified around 7:30am when they had put out saying all classes were cancelled for the following day November 14th. The victims of the shooting were not identified as students or regular adults but, they are currently in medical care getting the help they need and everyone was devastated when the violence has struck the University of Virginia. Christopher Darnell Jones is still at large after the whole incident and police are still on the look for him as he is considered dangerous around the University of Virginia.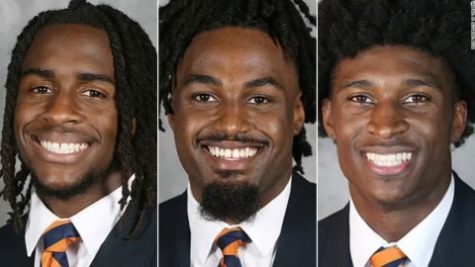 "Left to right: Devin Chandler, D'Sean Perry and Lavel Davis Jr."
The website has been updated showing the three victims who lost their life in the tragic accident and shows who they are left to right.
According to Gunviolence.com, it shows a map about all the shootings that have happened in America just this year alone, it also shows what states in America that had the most shootings. https://www.gunviolencearchive.org/  The shooting at the Charlottesville was just one of nearly 600 mass shootings alone in the US just this year. 68 of those shootings have been on school grounds, 15 of those on college campuses. This isn't the first college in Virginia where they have been struck with an devastating shooting, the worst school shooting happened at Virginia Tech where a 23-year-old student killed 32 people before committing suicide right after the incident. This is one of the many shootings that happened during the year and it's just getting worse for all school grounds as more and more mass shootings are at school grounds.