Maryland School Allows Reading LGBTQ+ Books
Each Grade Reads a Different Book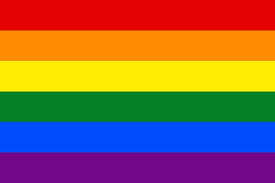 Montgomery County Public Schools in  Maryland reveiled a program in November of 2022 to teach about topics in the LGBTQ+ community. 
According to Fox News, the program exists to "reduce stigmatization and marginalization of transgender and gender nonconforming students." This program will be used to teach kindergarten through fifth grade about topics like non-binary and gender fluid. 
The school has made statements saying, "No child, or adult, who does not agree with or understand another student's gender identity or expression or their sexuality identity is asked to change how they feel about it." This is to be used to explain to children some ideas in the LGBTQ+ community, but these ideas are not being forced on the kids.
The kindergarteners will read "Uncle Bobby's Wedding," which is a story of a wedding between men. The first graders will read "IntersectionAllies: We Make Room for All," which is a story about being non-binary and what pronouns fit you. The second graders will read "My Rainbow," a story about being transgender. Third graders will read "Prince & Knight," a story of a prince falling in love with a knight. The fourth graders will read "love, violet," which tells of a young child developing a crush on her friend, Mira. Fifth graders will read "Born Ready," which tells the story of a black transgender child. 
Montgomery County Public Schools have ready-made responses for when questions are asked from kids and adults. When MCPS talked to Fox News, the school said,"The readings are not mandatory and they will not be scheduled for use until families are notified."