Suspect Involved in 2016 Pike County Massacre is Currently on Trial
After 6 years, George Wagner is In Front of a Judge Pleading not Guilty to Having Any Involvement to The Murders of Two Families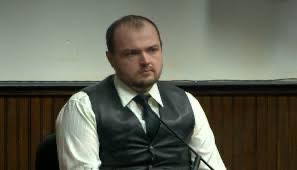 On Monday, September 12, 2022, the trail of George Wagner(31) in relation to the Pike County Massacre began. After 11 long weeks the jury has finally made their closing statements and are currently deliberating. 
Back in 2016 the lives of Christopher Rhoden Sr. (40), his older brother Kenneth Rhoden(44), cousin Gary Rhoden, ex wife Danna Lynn Rhoden(37), and children Clarence "Frankie" Rhoden (20), Hannah Rhoden (19), and Christopher Rhoden Jr.(16) were all taken in the middle of the night all in separate homes. Along with Frankie's fiancé Hannah "Hazel" Gilley(20). 
In the home police found three children, a four day old infant, a six month old, and a three year old. None of the children were harmed.
The conflict leading up to this tragic event was a custody battle George Wagner's brother, Jake Wagner, had with victim Hannah Rhoden involving their-at the time- 3 year old daughter.
Jake Wagner, George Wagner, and parents Angela and Billy Wagner, were all suspected to have involvement in the massacre. On Friday, April 22, 2016 all the bodies were discovered by police when a family friend went to go feed the animals like she would typically do and found the bodies of Frankie and Hazel. She then traveled to the neighboring trailers to reach out to family and get help, just to realize 8 members of the family had been shot at point blank range multiple times. 
The members of the Wagner family had been on the run after that and it wasn't until November 13, 2018 they were all placed under arrest after the Pike County Police Department had been tipped off about their involvement.
Investigators had asked the public for "any interactions, conversations, dealings, or transactions that the public may have had with these individuals, which could be personal, business, or otherwise. Specifically, information could include, but is not limited to, information regarding vehicles, firearms, and ammunition." Says Cincinnati Enquirer. 
According to local news station WHSV, on November 17, 2018 they conducted an interview with Mike Dewine that he had called this massacre "the most important case going on in the state."
Each member of the Wagner family had a separate trail and trial date set. However, this got altered last year in 2021 when Angela Wagner and Jake Wagner confessed to the murders and plead guilty. 
They chose to take a plea deal in order to receive a lesser sentence, in this plea deal it meant they needed to give officials information on both George and Billy Wagner. They had only given information on George Wagner, and claimed he was the person who planned the entire incident out. 
The told the courts he had manipulated the home security system and even the Rhodens families cellphones. George is pleading not guilty to having any involvement.
During his trial he claimed he had been asleep the night of the murders, and had absolutely no involvement with the massacre. He had little to no evidence to back up this claim.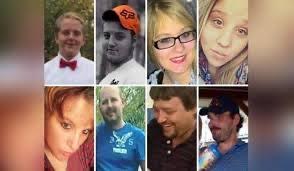 On top of this, when the jury and lawyers cross examined the little evidence and alibi George gave, his stories did not match up. Back in 2018 he claimed he was asleep at his home when the events occurred, he told the local police department he went to sleep around 12:30 a.m. 
When later revisiting this question during his trial he told the jury he was in bed by 10:00 p.m. The jury has spent weeks taking in this evidence and as of November 30, 2022, they are going into deliberation and we don't know how long it could take them to find him guilty or innocent.
According to Fox19, none of the four members of the Wagner family are facing the death penalty, as it was stated the years prior. However, Angela has been sentenced to 30 years in prison without bail, Jake is facing eight life sentences and an additional 160 years for other charges. Billy Wagner has not gone on trial and does not have a set date as of now.
George Wagner is facing 22 criminal accounts. Eight counts of aggravated murder, eight counts of conspiracy to commit aggravated murder, aggravated burglary, tampering with evidence, and forgery.