Popular Manga Tokyo Revengers has come to an end!
Tokyo Revengers, a manga written by author Ken Wakui, has finished its story after 5 years of serialization!
Fan favorite manga Tokyo Revengers has officially ended!
Tokyo Revengers was a manga serialized from March 1, 2017 to November 16, 2022. The manga was about a man named Hanagaki Takemichi who traveled through time to try to save his middle school girlfriend, Tachibana Hinata, from getting murdered. The final chapter of the series was released on the 16 of November and revealed the true ending for the Tokyo Manji gang. The manga ran for 278 chapters. THIS IS YOUR SPOILER WARNING! THIS ARTICLE COVERS AN IN DEPTH ANALYSIS OF THE ENDING OF TOKYO REVENGERS! YOU HAVE BEEN WARNED!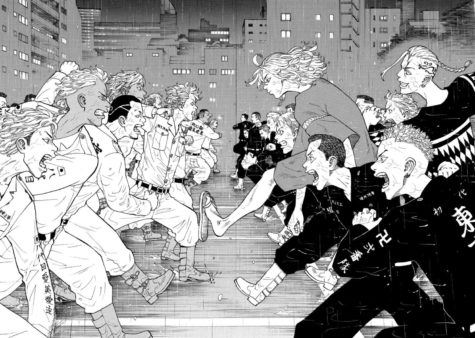 The ending of the manga wrapped up the Kanto Manji gang vs Second Generation Tokyo Manji gang battle. The battle was fierce and very close but ultimately ended with Mikey (Manjiro) stabbing Takemichi with a katana. After learning that Shinichiro Sano is a time leaper, Takemichi attempted to stop Mikey's dark impulses from destroying everything, which ended with him getting stabbed. Mikey scrambled to help Takemichi as he bled out. Takemichi told Mikey that he would save everyone including Mikey. With his last movements, he shook Mikey's hand in order to trigger the time travel. However, this time, it did not work. Mikey screams Takemichi's name as he dies in Mikey's arms.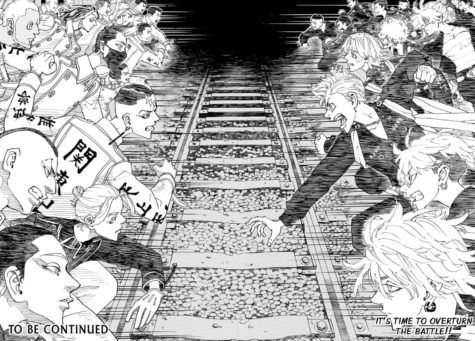 Everyone is crying and Mikey is begging Takemichi's corpse to wake up and he ends up shaking Takemichi's cold hand one more time. Suddenly, Takemichi is awake in his bed at home. He time leaped back in time to when he was a child before everyone died. Before Sanzu got his mouth ripped open by Mikey, before Izana was taken to juvenile detention, and before Baji and Kazutora killed Shinichiro. Takemichi runs to Mikey's house and there, he meets Baji, Emma, Sanzu, and Shinichiro. Baji beats up Takemichi and is stopped by Shinichiro, who then asks who Takemichi is. Before getting an answer, Shinichiro shouts for Manjiro. Suddenly, Mikey walks out of his house. Takemichi thinks Mikey won't know who he is, but Mikey then says Takemichi by his nickname Takemitchy.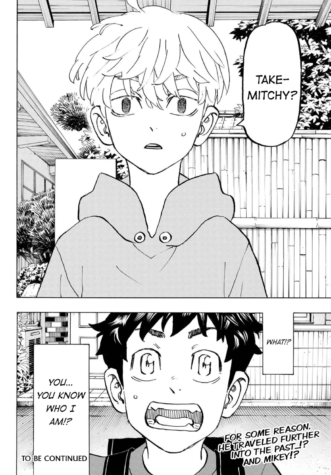 It is revealed that somehow, Mikey time traveled too! Both Takemichi and Mikey time leaped. With this new chance, they fix everything together. They stop Baji and Kazutora from killing Shinichiro, Kisaki from hating Mikey, South Terano from getting murdered, Draken from getting shot, Kiyomasa and his group from stabbing Draken, the Shiba siblings from killing each other, Izana and Kakucho dying, Kisaki from killing Emma, and Mikey from killing Takemichi. Now that Toman is the biggest gang in Tokyo, with everyone united, everything is solved. 12 years later, it is the day everyone has been waiting for. Takemichi and Hinata Tachibana get married. Everyone in the story, even the previous antagonists are there and are celebrating! It ends with a photo of everyone together, united as one. Wakui is releasing special extras following Toman's founding members and author Natsukawaguchi Yukinori's spin-off called "A letter from Keisuke Baji".