Megan Thee Stallion testifying against Tory Lanez
Megan Thee Stallion is testifying against Canadian rapper Tory Lanez for allegedly shooting her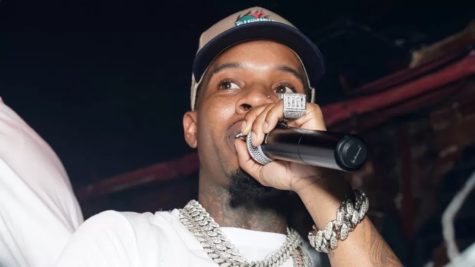 On December 13th, 2022 Megan Thee Stallion was seen walking into a courtroom to tell her testimony for Tory Lanez allegedly opened fire on the American rapper. Megan Thee Stallion claims he opened fire at her feet when leaving the youngest billionaire house Kylie Jenner's house for a party that she held in 2021. Megan Pete (Thee Stallion) was enraged when she found Tory Lanes' music career was launching after the alleged shooting happened. The 30-year-old rapper Tory Lanez also known as Daystar Peterson was said that he told her to "dance" before opening fire in the Hollywood Hills area on July 12th,2020. According to BBC.Com Megan Thee Stallion had said "I'm in shock. I'm scared. I hear the gun going off, and I can't believe he's shooting at me," and "I wish he would've just shot and killed me if I knew I was going to have to go through this torture." After becoming tearful and having to relive the incident that has happened and later on in the courtroom expressing guilt for even coming forward about the situation in general.
She was seen leaving Jenner's house with a trail of blood coming from her foot into the vehicle and was stopped by police minutes later. Prosecutor Alexander Bolton has said " A gun that was still warm to the touch was found on the floor near where Mr.Peterson had been sitting." Tory Lanez had allegedly offered the American rapper $1 million to keep her quiet because he was on probation for a weapons offence.
The American rapper had been caught in a lie after telling police that she just cut herself on glass. Megan said she had lied because it was the start of police brutality and didn't think police would take her seriously, "At the time, we are at the height of police brutality," she testified, "I felt like if I said this man has just shot me, they might shoot first and ask questions later." The trial still continues as the Canadian rapper's lawyer George Mgdesyan and the jury are still trying to prove his innocence and prove the accusations against Mr.Peterson are a lie.