New show 'A Cast Of Characters' Announced By The Northmont Drama Club
And Cast Released As Well
The Northmont Drama Club has announced their new show, 'A Cast Of Characters'. This show will be a new one that they have never performed before. It is a unique experience that tells a story of various characters and they plan to make each show unique. The cast of actors will randomly pick which character they are playing each night, which means that every show will be different. With different actors, different characters and different experiences, each night makes this show one of a kind.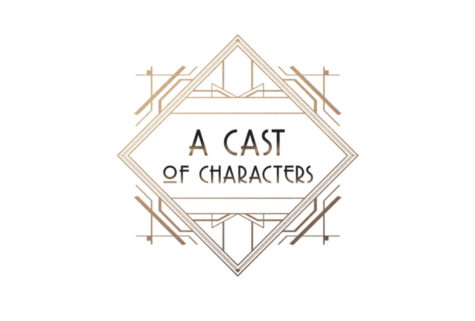 Rhys White, a member of the Northmont Drama Club, gave his opinion about the show. This is what he had to say; "It's alright; production has been kinda rocky, but we'll be alright". Regarding his hopes for the show, he said, "I hope that it lives up to Something Rotten", this being their last winter show, being about a guy named 'Nick Bottom' wanting to beat Shakespeare in a poetic battle, doing risky things he finds a way to beat him. Mr. Puterbaugh, the director of all the shows at the Northmont Drama Club, was asked about his hopes for the show. He said, "My hope for the show is that we have a chance at something new". He was also asked if he thinks the show will live up to its expectations, he said, "I think so, it's a very unique show, with a different cast each night".
The cast was announced on instagram @northmontdramaclub, and it is behind a glass case in the upstairs English hallway hung up on the wall.