Juice WRLD Tribute
"Legends Never Die": Juice WRLD Tribute
Jarad Anthony Higgins (Juice WRLD), rapper, singer, songwriter, and worldwide sensation. He was born on December 2, 1998, and died on December 8, 2019.
Juice grew up in the southern suburbs of Chicago, Illinois. His mother, Carmella Wallace, and his father, whose name is unknown, got divorced when he was just 3 years old. His mother raised Juice and his old brother Terrance Higgins as a single parent. His father died in June of 2019.
Juice was raised in a very religious and conservative household, and his mother restrained him from listening to rap and hip hop. However he was allowed to listen to pop and rock. A few of his favorite artist growing up were Blink-182, Black Sabbath, and Fall Out Boy.
Jarad starting using many kinds of drugs starting at the age of 12. Between the ages of 12-18 Jarad tried a mixture of Promethazine and Codeine(Lean), Oxycodone(Percs), and Alprazolam(Xanax). He also started smoking cigarettes in Highschool, and his addictions would eventually lead to his death.
Juice's music career didn't truly take off until he released his most famous song "Lucid Dreams" in 2018.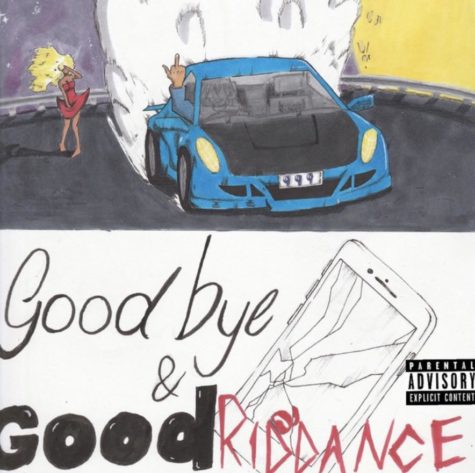 Though his first song "Forever" came out in 2015, he released it on SoundCloud under the name JuicetheKidd. He started going by Juice for a short period of time in 2017, for his love of the late rapper Tupac. Juice's breakout album "Goodbye and GoodRiddance" was released May 13, 2018. That is when his rise to stardom really took off.
After "GBAGR", he released "Fighting Demons", "Legends Never Die", "Death Race For Love", and a feature album with Future called "Wrld On Drugs". He featured in many other songs that continued to grow his following. Juice WRLD and NBA Youngboy released the song "Bandit" which is now 2x platinum. Juice and Trippie Redd released the song "1400/999 Freestyle" which is also 2x platinum. A platinum phonograph record means that the album or song has sold over 1 million copies.
Juice has a large group of celebrity friends, and had a few non celebrities join his crew from the start. His producer Nicholas Mira and Girlfriend Alli Lotti got their fame once Juice's name was out. His famous celebrity friends include G Herbo, Skimasktheslumpgod, Trippie Redd, Cole Bennet, Ellie Goulding, and others.
Juice had a special relationship with his videographer Cole Bennet, also the owner of the Lyrical Lemonade company. Cole and Juice's relationship was widely talked about in the Juice WRLD documentary recently put on Hulu, and Cole even made an appearance at Juice's first post humorous concert. Cole does special effects and filmed a lot of music videos for Juice's songs. His most notable videos are "Robbery", "Lucid Dreams", and "All Girls Are The Same".