TWitch From "The Ellen Show" Found Dead In a Hotel
Stephen Boss aka (tWitch) From "The Ellen Degeneres Show" Found Dead In Hotel Room, Death Labeled Suicide
On December 14, 2022, Stephen Boss was found dead with gunshot wounds in his LA hotel room. His wife went to the police after his car was still in the driveway and he was nowhere to be found. His death was ruled as a suicide by the Los Angeles County medical examiner's office. Boss was a dancer who had been on the Ellen Degenere's Show for about a decade.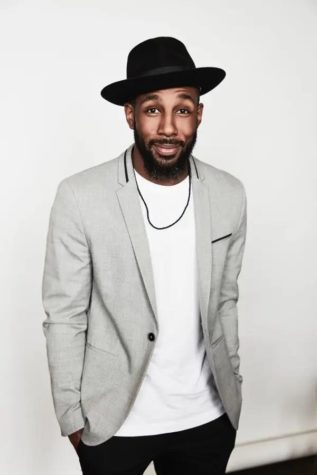 Stephen went on the show "So You Think You Can Dance" in early 2008. He had a talent for dancing that was mainly hip-hop associated. He had the natural ability to lift spirits and make people burst into laughter with his facial expressions. He finished the show as season 4s' runner-up.
Later on during the last parts of filming "So You Think You Can Dance", Boss filmed a hip-hop duet dance with Ellen. That dance would give him a spot on the Ellen Show. He had a bubbly TV persona, always wearing a fedora and breaking out in dance. He was. D.J., guest host, and executive produce of "The Ellen Degeneres Show".
According to the NY Times, Ellen has been quoted saying "I count on him to look over at and make silly jokes, he's my pal, he's my sidekick." Ellen has also made a statement over Boss' death calling Boss a "pure love and light."
With the Ellen show just now coming to an end after 19 seasons, Stephen announced his return to "So You Think You Can Dance". He labeled this return as a "full-circle moment" on an interview he had with the "Today" show, after which he gave the hosts of the show dance lessons. Unfortunately Stephen Boss passed away before he could make his return to the show, fans and family alike are all mourning this loss.