Russian Soldiers Killed in Ukraine
Russian Soldiers Killed After Ukrainian Missiles Hit Russian Base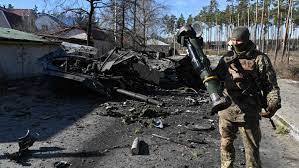 A number of people have been killed in eastern Donetsk, Ukraine, as of January 1, 2023, shortly after midnight. The death toll on the attack isn't clear as of yet, as either side disputes the actual death count. Russian officials say only 63 were dead, while Ukraine has claimed that 400 were killed, with another 300 wounded. Ukrainian officials would later rescind this statement, saying that the actual number was still being clarified. The missiles used at the site were ones sent to Ukraine after the Pentagon released a statement in early November, announcing that they were sending weapons to aid Ukraine's efforts in fighting the Russians, according to CNN.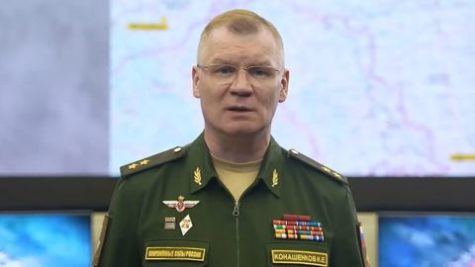 This attack is the deadliest one made by Ukraine in the 10-month-long war as of yet. However, Russian officials haven't been so quick to let Ukraine have an official victory yet. Some officials have said that the troops held at the base lacked protection and that they were sleeping next to crates of ammunition. After the missile strike, Kyiv Mayor Vitali Klitschko claimed that 40 drones "headed for Kyiv" overnight on January 2, 2023, as reported by CBS. Russian senator Grigory Karasin has come out and said that those responsible for the attack "must be found".
In more recent updates, Russia has attempted to call a 36-hour cease-fire, as the Russian Orthodox Christmas is celebrated on January 6-7. The Kremlin, which is Russia's cabinet for the president, posted a statement saying, "Due to the fact that a large number of citizens of the Orthodox faith live in several areas of the conflict zone, we call on the Ukrainian side to observe a cease-fire and allow them to visit Christmas Eve services, as well as those on the day of the birth of Christ." Allegedly, Ukraine hasn't agreed to the cease-fire and has continued to fire missiles at Russian military bases, as reported by NPR. Boris Filatov, the mayor of Dnipro, Ukraine said, "Let's let the Orthodox believers go to church on Christmas. They declare a truce and, at the same time, sit and reload their rockets."
The Russian-Ukrainian war has been a long fight for both sides and many citizens of both countries are wishing for the war to be over. There have been several peace talks, with the most recent one ending in an armistice. However, Russia continues to intrude into Ukraine and the war rages on. The outcome of the war remains to be seen in the coming months or even years.