6-year old Shoots Teacher and puts her in Critical Condition
Teacher gets Injured During Virginia Shooting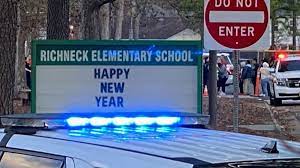 January 6, 2023, Richneck Elementary School students and staff are approached with a terrifying encounter when a 6 year old pulls out a pistol and shoots his teacher.
The motives were unclear, yet the shooting was anything but an accident. On Friday, January 6, Abby Zwerner was teaching her class math when one of her 6-year old students pulled out a gun and pointed it directly to her. In response, held her hand in a defensive position before getting shot in her chest, putting her in critical condition. CBS news provided information in which the gun was a " 9 millimeter Taurus firearm, which (Police Chief Steve) Drew described as a handgun." 
The gun was legally bought by the 6-year olds mother, in which he hid in his backpack, although Drew has told CBS "the firearm was on the child's body, not pulled from his backpack, at the time of the shooting." Despite being shot, Zwerner was still able to evacuate all her students safely, in which they went into a lockdown in the neighboring classroom. A true hero. 
Police received a call near 2:00 pm, informing them on the horrific events that have occurred. During this time span traffic was blocked with helicopters all outside, as told by Dakin Adone on CNN. Upon arrival, an unnamed staff member had the child and weapon in custody. Due to the age of the student, it's likely they cannot press charges on him, although Virginia does not have an age limit as to who can face legal consequences or prosecution. 
"Hypothetically, if prosecutors did file charges, the 6-year-old's attorneys would have available to them the "infancy defense," Block said, which essentially says anyone under the age of seven can never be found criminally responsible." CNN Dakin Adone states. Many people believe this whole ordeal should be in the hands of the parents, but it is too know if the parents should or should not face legal consequences as well.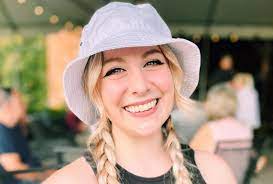 Zwerner was admitted to a hospital, in which she is now updated to stable condition. There are a lot of questions that the police force have, but the biggest is how exactly did this child find the weapon, how did he know how to use the loaded gun, and was this the fault of his parents? Gun control has been out of hand, and we can only assume that the security of the gun was flimsy. The child is seeking help currently, and if it is found out he had gotten the gun from home with permission, the parents will be held accountable.