Peña Connected to Democrat Attacks
Solomon Peña, a Republican Candidate who Lost his Election, has Been Connected to Attacks on Democrats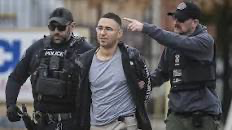 A former Republican candidate for New Mexico legislature, who claimed election fraud after his loss in the House district race, has been arrested in connection to some shootings on Democratic leaders in the state. 
Solomon Peña was arrested on January 16, 2023, by Albuquerque police. He was accused of paying and conspiring with four other men to shoot the homes of two state legislators and two county commissioners in December and January- and of trying to participate in at least one of the shootings, as reported on CNN.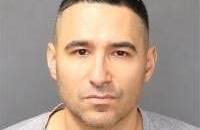 Peña claimed that he needed to do these attacks because of the need to threaten "civil war" to try and get political change. Chief Harold Medina of the Albuquerque Police Department said in an interview on January 17, 2023, that Peña, "had a belief process that he was cheated," according to the New York Times. The Republican Party of New Mexico said that "these recent accusations against Solomon Peña are serious, and he should be held accountable if the charges are validated in court. We are thankful that nobody was injured by his actions. If Peña is found guilty, he must be prosecuted to the full extent of the law." 
The Washington Post reports that Peña and the other men allegedly stole at least two cars used in the attacks. One of the victims claimed that the shootings were part of the lineage of violence that comes from false claims made by former President Donald Trump on the basis of a stolen election. 
Peña is currently incarcerated in Albuquerque, New Mexico, and it remains to be seen what he will be charged with.