Dayton Metro Opens New Northmont Branch
New Library Located In Englewood With Many New Features
The new Northmont Branch, located at 700 West National Road in Englewood, opened to the public with a Grand Opening on Saturday, January 7, from 10 am – 12 pm. This new branch is measured at 19,000 square feet and will have many new features. Some of these features include a quiet private reading room for adults to sit and enjoy their reading time, a  "Building Connections" themed Children's Area, including the unique design of a 16'x4' Lego mosaic that was built by youth patrons of the Library and a structure built from Tubelox, a community room, public computers and laptops with free wifi, collaborative meeting spaces and a teen area that includes a gaming console & much more all according to DaytonMetroLibary.com.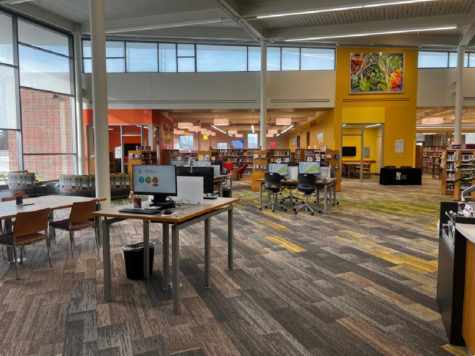 DaytonMetro also reports that the library will also include an abundance of artwork crafted by local Dayton artists. Tricia Calvert of Dayton is said to have a glass work piece which is composed of small light boxes and playful colors in an abstract pattern that will be shown inside of the private reading room. Amy Deal of Dayton is said to have a nature inspired diptych panel which is composed of a variety of media which will be shown off inside of the community room. Gae Helton will have the titled piece "Dragonflies and Poppies", a glass mosaic piece which will be in the marketplace that captures the beauty of nature. Also included, Gary Ginshe who created "Ode to Kenneth" is a large-scale acrylic piece that will also be shown in the marketplace.
Whio reports that the opening of DML's newest Branch is a result of the Library's facilities project, Libraries for a Smarter Future. This project stems from a $187 million bond issue passed by Montgomery County voters in 2012, which has allowed the Library to update or renovate its Branches and Operations Center downtown.