Solána Imani Rowe
How did Solána Imani Rowe (SZA) get to Where she is Today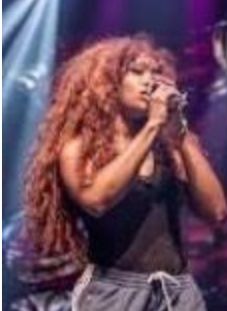 Add credits for your images.
Solána Imani Rowe, also known as the American singer and songwriter SZA, was born in St. Louis, Missouri on November 8, 1989, which makes her 33 years old. She is 5'4 and is American. She has 6 albums: 'See SZA Run', 'S', 'Z', 'Gahdamn!', 'Ctrl', and 'SOS'. Her first album was 'See, SZA, Run' in 2012 and her latest album is 'SOS', which was released in 2022. She began making music in the early 2010s, in the music genres of Rhythm and blues, Contemporary R&B, and R&B/Soul. Her record labels are Top Dawg Entertainment and RCA Records. Her latest album is SOS with her most famous song Kill Bill, with the meaning of the song about an ex-bride getting with someone else. She is a beautiful, inspiring, young woman to all her fans around her.
In her early music career, which began around 2014, she c0-wrote a song with Nicki Minaj and Beyoncé called "Feeling Myself". Two years later, in 2016, she was featured in Rhianna's song "Consideration." In 2017 when her album "Crtl" was released, it became the second-longest-charting R&B album in the history of Billboard 200.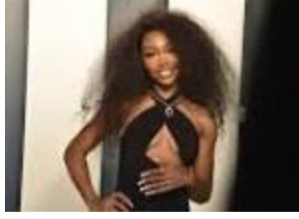 While she was born in St. Louis, Missouri she was raised in Maplewood, New Jersey. Her father was an executive producer at CNN, her mother was an executive at AT&T. She also has an older sister, Tiffany Daniels, and an older brother, also known as the rapper Manhattan, or his real government name Daniel. Her mother and father were very into religion. Her mother is Christian and her father is Muslim. She was raised in the Muslim religion by her father and to this day continues to follow that path in Islam. She attended a Muslim prep school every day after regular schooling. For most of her younger years, she even wore a hijab to show her Muslim side of the family. After September 11, 2001, when the tragic event occurred, she was bullied into stopping wearing her hijab when the torment was too bad for her. She attended Columbia High School and was very active in sports gymnastics and cheerleading, then soon graduated in 2008. She then went to Delaware State University to study Marine Biology. In her last semester of college, she dropped out and started doing odd jobs for money. She then started getting into singing and even made a stage name for herself using the Supreme Alphabet, which was influenced by rapper RZA and the Wu-Tang Clan.